This past weekend I was able to steal a few moments away from the kids and husband for some personal pampering. Wanted to share a few of the products that helped me turn a regular weekend into a spa experience: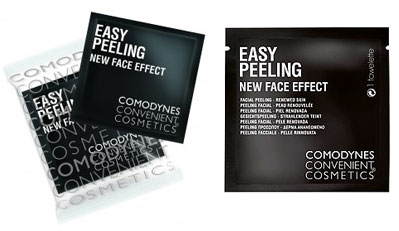 Like a deep cleanser, but in a towelette form. Comodynes Easy Peel Facial Treatment comes in a single-use packet, and leaves skin feeling refreshed and smooth. It exfoliates dry and dead skin cells with a simple swipe. I don't use self-tanner on my face, but I can see how this would be a great product for cleansing skin prior to a treatment. Great for travel, each packet is compact. In addition to cleansing skin, the treatment contains natural ingredients that help skin cells turn over and renew. 8 Packets for $12.99. For more information or to purchase visit: Comodynes.net.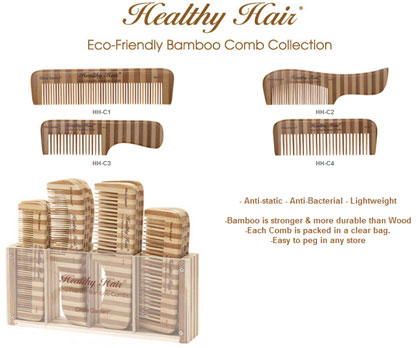 After a shower, my hair can be unruly. I usually comb it out while it is wet and then blow-dry. A lot of combs tangle hair, but the Healthy Hair Comby by Olivia Garden is fantastic. Made from bamboo, the comb is anti-static to help control flyaways. The material is also anti-bacterial, which I am not totally sure what that means when it comes to hair combs, but I like it! With wet or dry hair, this comb runs through hair quickly and painlessly with out tugging. For more info, visit: Olivia Garden.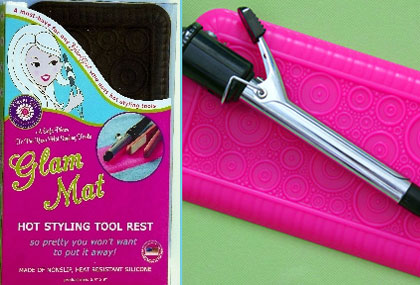 After my hair is dry, I like to straighten it with a flat iron. The ladies over at Clever Girl Innovations have come out with a sleek little mat for setting hot styling tools on. The GlamMat is made of silicone and is heat resistant up to 450 degrees. Set the pad on your sink or counter, and rest hot tools on top. It's raised pattern grips tools and prevents rolling. Your countertop is saved and you've got a nice little area to keep tools. What's nice about the GlamMat is that it is large enough to hold more than one styling tool. Available in black, clear, pink and purple for $21.95 each. For more information visit: Clever Girl Innovations.
Note: I was sent the above items for review purposes.