The past few years have marked a major shift towards health consciousness. More and more people are buying organic products and actually looking at the ingredients on the labels.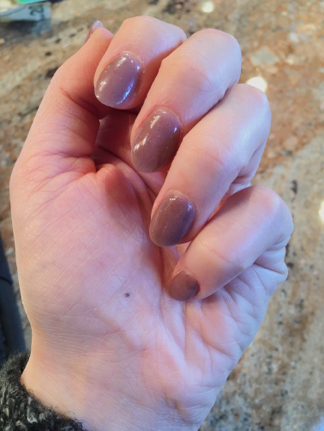 While the movement towards healthy eating is vital to overall health, other habits in our daily lives may be canceling out the benefits of all the nutrients we consume and the unhealthy toxins we try to avoid.
Chances are, many of you ladies have your nails painted. Whether you do it for yourself at home or visit the salon for a manicure, nail polish is part of your beauty routine. Anyone and everyone who has encountered nail polish has noticed the intense smell of the polish. Although we tend to ignore it, we probably shouldn't. The strong fumes and the chemical makeup of the polish is really not ideal for inhalation.
I totally understand that painted nails are a beauty must, and luckily there is a new product out there with consumer health in mind. The revolutionary polish, called NexGen, , is actually more of a powder that's finished with a natural and scent-free topcoat. Made from all-natural ingredients with virtually no smell, NexGen is the perfect alternative to traditional polish and shellac. In fact, it's a huge sensation with pregnant women who are hesitant about being around the toxicity of traditional nail salons.
The NexGen, nails have many benefits that regular polish simply can't offer. Every single time that I've used the NexGen, polish, my nails have never chipped or cracked. I only go back to get them done when they've grown out too long, because it makes my nails that strong. Naturally, my nails are not strong on their own, but since using the NexGen, , they've grown out to the point that people think I wear acrylics!
Because NexGen, is relatively new, only a select number of salons carry it. You can just type in "NexGen" into your search engine, and some salons should pop up. My personal favorite is Milluxury Nails in Mill Creek. The employees do an amazing job. They are all super friendly, and they order new colors to choose from all the time!