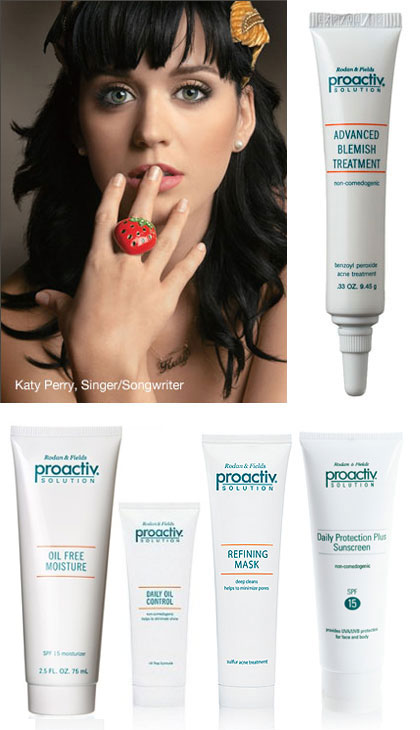 I've used the Proactiv 3-step system on and off for years now, and am always happy with the results. I've got combination skin, am prone to breakouts and also have sensitive skin to boot. Fun, huh!? Well, I found that Proactiv uses ingredients that are gentle on sensitive skin, but tough enough to fight acne. While mainly known for their 3 step system, Proactiv also has a wide selection of skin care products, from oil-free moisturizers to masks. When they contacted me to try out some products, I was excited to get started right away. Here are a few notes on the products I tried:
Proactiv Oil-Free Moisture with SPF 15 and Daily Protection Plus Sunscreen SPF 30
We all know that wearing sunscreen is imperative, but for those with oilier skin, the thought of adding an extra layer of product to your face each day seems like a breakout waiting to happen. Proactiv's Oil-Free Moisture with SPF 15 and Daily Protection Plus Sunscreen SPF 30 both offer protection from the sun's harmful rays as well as moisturizing benefits. Their lightweight formulas go on smooth and absorb quickly, leaving skin soft. Both absorb excess oil and won't clog your pores. A lightweight sunscreen and moisturizer in one. The SPF 30 has antioxidant vitamin E designed to fight free radicals and has light, fast-absorbing, invisible lotion also features low-strength salicylic acid to fight acne by reducing oil and purifying pores. I have been using both of these as my regular moisturizers for a few weeks now, and am happy with how they work!
Proactiv Oil-Free Moisture with SPF 15: Regular Price: $25, Member Price: $19.95
Proactiv Daily Protection Plus Sunscreen SPF 30: Regular Price: $19, Member Price: $16.95
Proactiv Daily Oil Control
Probably my favorite product from Proactiv, the Daily Oil Control is a lightweight lotion that you apply all over your face under makeup, for all day oil control. It instantly mattifies, but leaves skin glowing, not weighed down. It basically helps prime your skin so makeup stays put with out streaking and it helps keep pores from clogging. I use it in the morning after washing my face and moisturizing, and before I put makeup on. It seems to last all day for me, but is definitely a product you could re-apply throughout the day if needed.
Regular Price: $29.95
Proactiv Refining Mask
The refining mask is actually a couple products in one. Used as a mask weekly, soothing and cooling clay calms skin while preventing breakouts. Sulfur and Vitamin-enriched omegas balance and tone skin. I've used many skin care masks and have found that those with clay properties work best. The formula is antibacterial to help prevent future breakouts. The second way to use the refining mask is as a spot treatment. Dab on a breakout before bed and by morning it's way better! I've been using the refining mask once a week or before a night out with great results.
Regular Price: $20, Member Price: $14.95
Proactiv Advanced Blemish Treatment
We've all had it. The single blemish that needs to be treated asap because of course you get it right before an event. Enter Proactiv's Advanced Blemish Treatment. This tube of acne-fighting benzoyl peroxide (6%) helps you target the problem immediately. Dab a bit on and it starts killing acne-causing bacteria right away. The invisible formula can be worn any time, and the small tube is perfect for popping in your purse for on-the-go. If you are prone to breakouts, this should be in your arsenal.
Regular Price: $18, Member Price: $14.95
Everything above be purchased on Proactiv.com. If you become a member and get their three-step program, products are discounted.