From our friends at College Candy: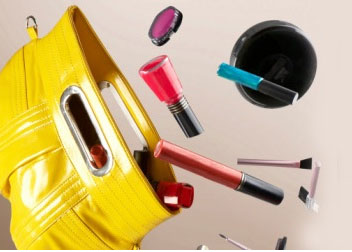 What It Is: theBalm Nude 'tude Palette
Why This Should Be in Your Bag:
Most makeup junkies I know love neutral eyeshadows. Sure, brights are fun, but neutrals are definitely more "everyday" and appropriate in every situation. Every makeup lover needs a palette full of neutral shades that's great for a quick daytime look and traveling.
theBalm is obviously one of my favorite brands and I'm thrilled that they have finally decided to bring us a neutral palette! Nude 'tude has two different looks, "Feeling Naughty" and "Feeling Nice". They both contain identical shadows, but feature different artwork. Let's see how the shadows performed!