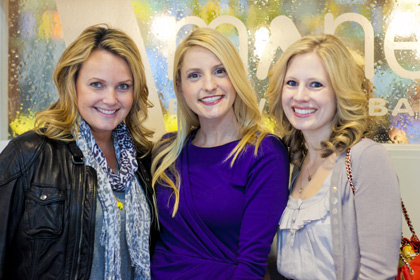 A couple weeks ago, I had the pleasure of attending the Cascade Ice Spring Soiree at Mane Blow Dry Bar in downtown Seattle. My friend Britt and I were greeted with a selection of Cascade Ice drinks to choose from, including yummy cocktail mixers. We mingled a bit and then sat to have our hair done. The lovely stylists at Mane were doing 15-minute mini-sessions. Here are a few snaps of the fun and relaxing evening!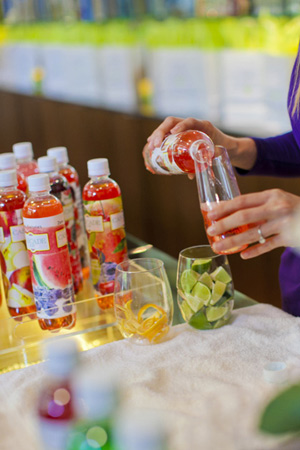 A lineup of Cascade Ice beverages.
Have you tried Cascade Ice yet? It is kind of my new addiction. It's a flavored sparkling water that has ZERO calories and no sugar, gluten, sodium and carbohydrates. My favorite flavor is grapefruit. You can find it at your local grocery store or online.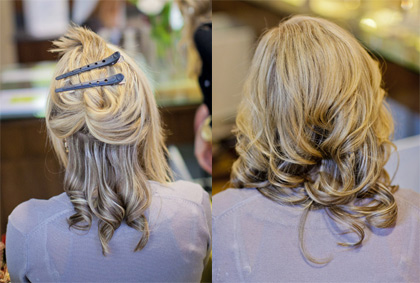 *In-action styling. I couldn't believe how quickly she curled my hair.
Mane Blow Dry Bar offers a variety of services. Their basic wash, dry and style service is $35. Sit back and sip on a free drink while you get beautified. The stylists use really lightweight yet effective styling products from Neuma. They also offers updos, scalp massages, deep conditioning treatments, and makeup application – making Mane Blow Dry Bar your single pre-party destination. You can also use their plush dressing rooms to go from beauty salon to party.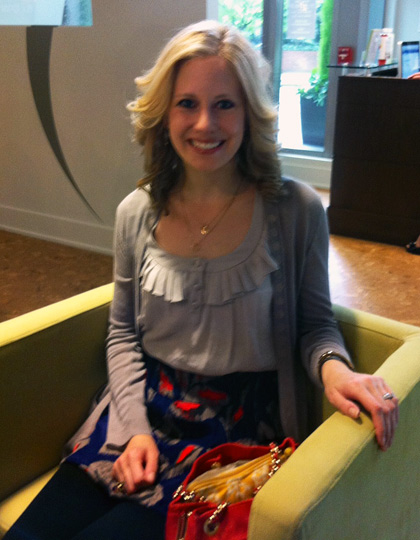 Finished product.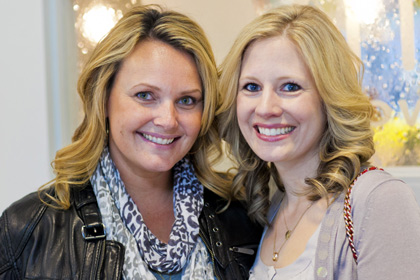 My lovely friend Britt and myself sporting our new 'dos.
I loved my curls and will definitely be going back. I am thinking about booking a few pre-work appointments too, since they open at 8 AM!
*All images except for the fuzzy one are by Clane Gessel*