Life consists of "playing it safe" across the board. But why does that have to apply to your wardrobe? In fact, your wardrobe should be an outlet for your creativity and unique individual style.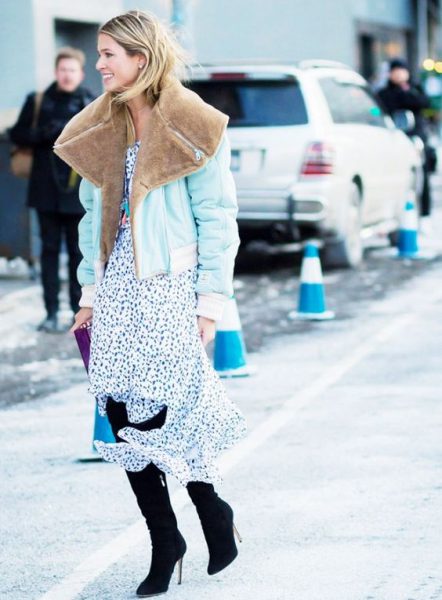 Unique Fall Fashion Trends Anyone Can Pull Off
Each season, the fashion forecasters predict some pretty interesting trends that most people would be hesitant to incorporate into their closets. For Fall 2016, however, we are in luck! The majority of the fall fashion trends for this upcoming season are super versatile, and easy for anyone to pull off. Leave it to Pinterest to source some of the best fall fashion trends to keep an eye out for, and inspiration on how to wear:
Trend: Shearling Bombers
Shearling has a bad rep for looking "bulky" and not up to date. These pictures prove that shearling can look feminine and represent the epitome of street style.
Trend: Turtlenecks Under Dresses
Keep warm in your dresses this fall by layering your favorite turtleneck underneath! Also keep in mind that floral prints transition well into fall too, so putting a turtleneck underneath one of your summer dresses is a great way to get the most out of your closet.
Trend: Off-the-Shoulder
This trend was a major hit for the summer, so much so that people are continuing it into the fall. Try to keep the trend going with off the shoulder sweaters and dresses.
These trends are just a snapshot from the many new trends to watch for this fall. Whether it's back to school clothes or a seasonal refreshing for your work wardrobe, give these styles a try! I guarantee you'll be the most stylish one in the building.
What are your favorite fall trends?