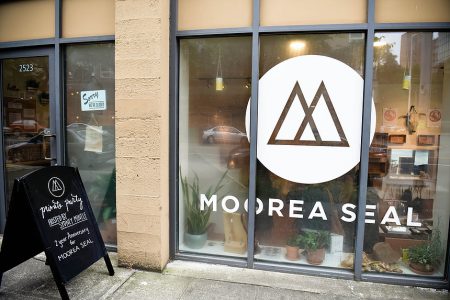 Located on the corner of 3rd and Vine in Seattle's Belltown neighborhood sits the light filled, carefully decorated boutique of new author, Moorea Seal. Moorea's book "The 52 List Project: A Year of Weekly Journaling Inspiration" is a list-lover's paradise as it encourages readers to live each week with thoughtful intention. The Moorea Seal boutique is clearly curated with the same sort of intention. Highlighting accessories, home decor pieces, handbags, shoes and clothing; the boutique offers pieces from over one hundred handmade designers from across the globe.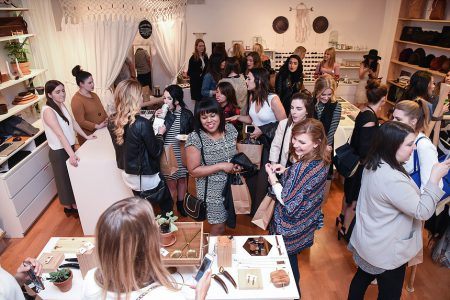 Last week dozens of local bloggers and influencers flocked to the boutique's private anniversary party hosted by fashion and lifestyle PR firm, Gossip & Glamour. Bloggers swarmed to the sunglass wall filled with quirky, fashion forward lenses perfect for the bright months ahead. Sipping coffee and fresh juice while perusing the racks of the store old friends hugged and bloggers who had only ever interacted over social media were excited to meet face to face for the first time.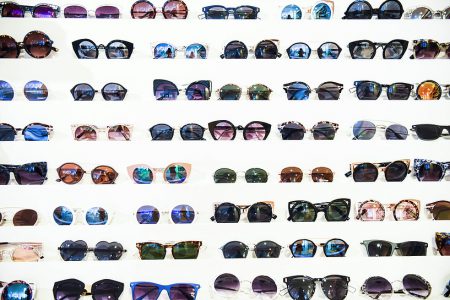 Overall the crowd made their obsession with Moorea's style and success apparent. Moorea has gracefully used her own struggle with depression and background in fine art illustration as a creative platform for her book, blog and store. As a young girl who dreamed of working as a museum curator, Moorea lives out her dreams of merchandising through her own boutique and of course, her ever popular Pinterest board. As I walked from table to table and shelf to shelf I was surprised that I could truly adore each piece more than the last. Delicate gold earrings, round tortoise shell sunglasses, a suede bucket bag, opal adorned rings and pressed flower phone cases were scattered thoughtfully throughout the store. At a variety of price points every guest was surely able to find a chic accessory to take home and adore.
A chic downtown boutique, a best selling book (along with another scheduled for release in September), a wildly successful social media presence, and a "if you work really hard and are kind amazing things will happen" attitude, it's no wonder Moorea is an inspiration to so many aspiring authors and entrepreneurs.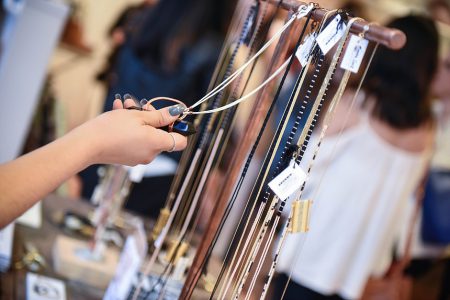 The private anniversary party surely created a plethora of Moorea Seal fans who were anxious to share their experiences on social media. Personal photos from the event can be found with #MooreaSeal and customers are encouraged to share their own favorite Moorea Seal finds on Facebook, Instagram and Twitter too.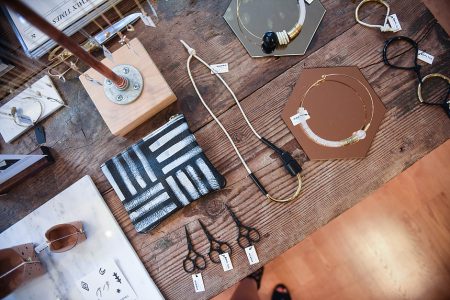 If you weren't able to make it to the Moorea Seal Blogger & Influencer event be sure to stop by on June 3rd from 7:00-9:00pm. Moorea Seal in Belltown will be giving away free anniversary totes to the first 100 guests and over $7,000 worth of free products to party attendees. Moorea will be there to mingle with the guests and will happily sign copies of "The 52 Lists Project". Arrive early if you want to be one of the first 100 to receive a tote!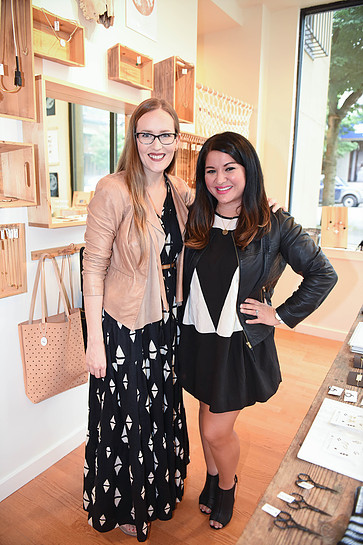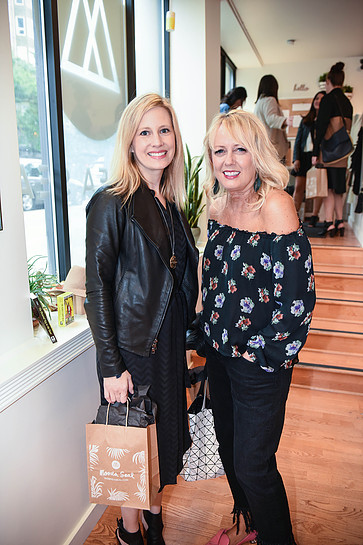 Moorea Seal's active social media presence has engaged audiences in Seattle and beyond. You can find Moorea on Facebook, Twitter, Pinterest, Tumblr, Instagram and Snapchat (Mooreaseal). You can shop Moorea Seal online as well as storefront at the Seattle boutique. Be one of the first to pre-order Moorea's new book "52 Lists for Happiness" and get an autographed copy.