And the winner is…Kim Pincombe Cole! Thanks to everyone for your submissions! Check back for more giveaways on Skinnypurse.com!
With an overwhelmingly robust selection of top brands and emerging designers, Shopbop.com is a one-stop destination for style. Whether you visit the site to browse their lookbooks and blog for style inspiration, or you are shopping with a specific piece in mind, you can bet your experience will be stellar.
I'm excited to share that Shopbop is giving away a $100 gift certificate to one lucky Skinnypurse reader. Simply like Skinnypurse on Facebook and leave a comment below letting us know what you would buy with your gift certificate!
Contest open to US and international residents through Wednesday, April 4th, 2012. Good luck!
So, what would you buy if you won?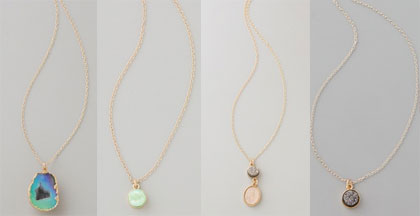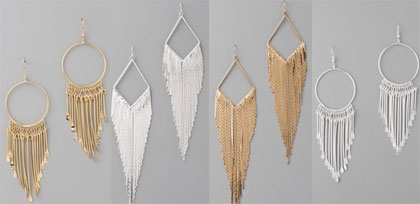 If I could win, I would add a couple pieces to my jewelry collection. Bracelets and earrings from Dara Ettinger, Jules Smith jewelry, and ALC Andrea Lieberman. But really, there is just so much to choose from, it would be hard to narrow it down!
For more of the inside scoop, be sure to +1 Shopbop on google plus.