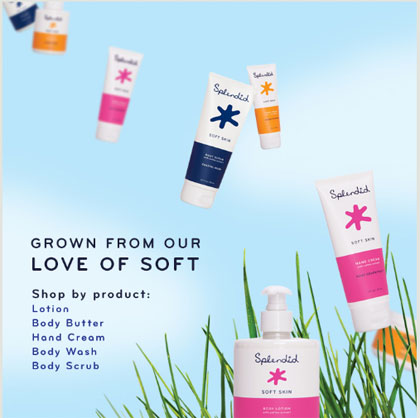 Splendid, the company that brought us the most comfortable cotton tops in every color and pattern has recently launched a Body Care Collection. Complete with moisturizing lotions, body butters, hand creams and more, Splendid's body care collection begins as the first line of defense in keeping skin smoothe and hydrated. Their body scrubs and washes clean skin and leave it soft and moisturized.
Now, enjoy Free Shipping on orders of $50 or more at Splendid.com!
Have you tried Splendid's Body Care Collection? What do you think?