From our friends at You Beauty: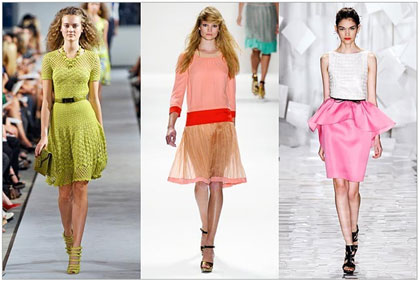 Ski trips, snowball fights and sipping hot chocolate by the fire. It's been fun, really it has, but we're more than ready to swap our heavy sweaters for light cardigans, our fleece-lined ponchos for pretty dresses and our wool pants for bright, cropped jeans.
Ready to spring forward with us? By adding a few of the hottest trends from the spring/summer 2012 fashion collections, you're sure to feel an instant warm-weather glow. Pastel shades, color-blocking and peplum details (think little flares or ruffles at the waist) were all over the runways, and now they're marching into stores, too.
Read more to find out what trends are right for you!