When the sun is setting and casting a warm glow upon the world, the colors that emerge are truly amazing. Golden amber, tawny orange and rust colors prolong a sunny day before the cool notes of the evening surface.
Taking a cue from the colors of nature during the last days of summer, Planet Blue has put together their Fall lookbook full of clothes working with the warm hues described above. Featuring items from Eternal Sunshine Creations, Elizabeth and James, Foley + Corinna, One Teaspoon & Torchlight Jewelry, each piece effortlessly transitions from these last days of summer into the early days of fall. The Golden Hour – Part 1 was shot at the Ace Hotel by photographer Zoey Grossman and styled by Ashley Glorioso.
Below, are a few of my favorite images from Planet Blue's Fall Lookbook.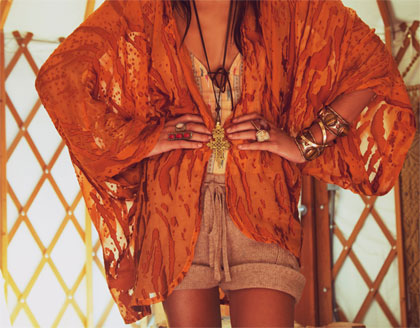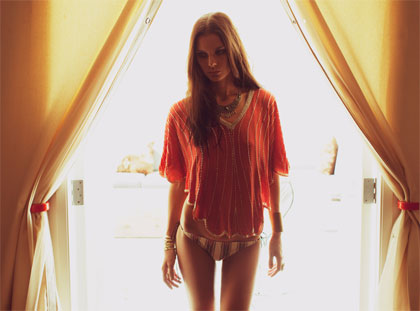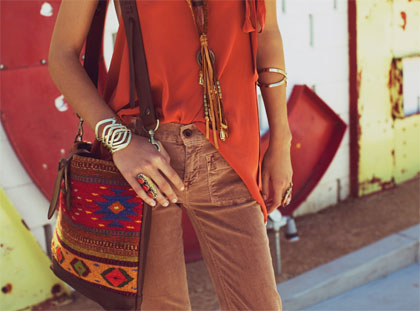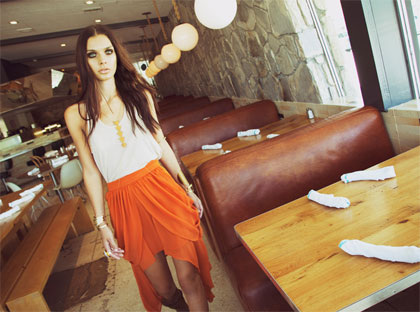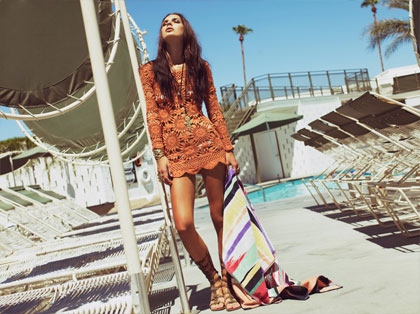 What do you think of this color palette? Will you be wearing rust and warm honey this season?