Congratulations Amy! You've won a $100 Gift Card to Shopbop.com! Thank you for entering!
Here was Amy's comment: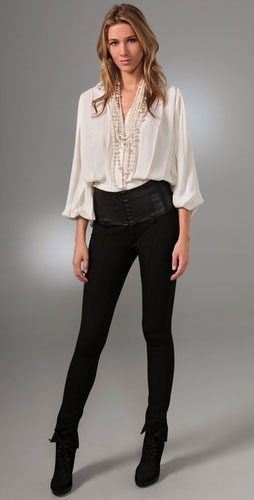 Great choice – the Haute Hippie Corset Pants are fabulous! You will receive an email with info on how to get your gift card.
Thanks to everyone else who entered comments, tweeted, linked and subscribed. Check back for more giveaways on Skinnypurse!