From our Beauty & Style Editor, Theresa Johnston
When it comes to cosmetics, I don't believe you need to pay a lot of money to get high quality and on-trend colors. If you compare the ingredients, there's virtually no difference between high-end and drug store makeup formulas. So if the quality and colors are good, why should you pay more? Here are four of my beauty bargain favorites. What are yours?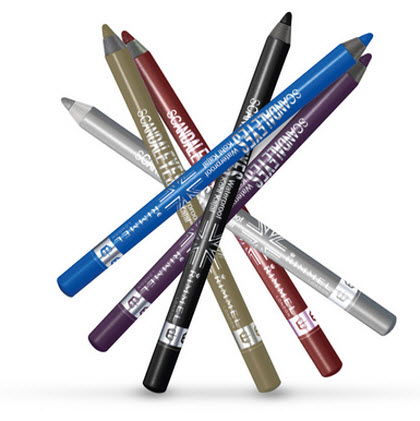 Rimmel Scandal Eyes Waterproof Kohl Eyeliner ($4.49)
Recommended to me by my beauty bargain buddy, Deb, this eyeliner has the creamy softness of a pencil with the staying power of a gel. It takes few minutes to set (so don't move) but once it does, it won't budge! Also, the colors are gorgeous. I can't get enough of the "Brown" shade. It's the color of strong espresso with a delicate kiss of gold shimmer. It makes my blue eyes pop!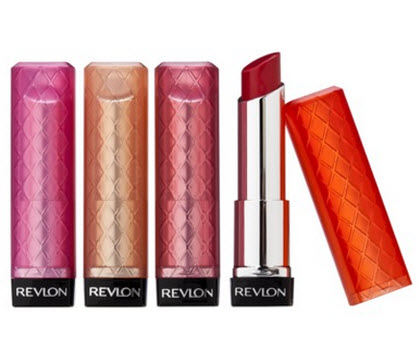 Color Burst Lip Butter by Revlon ($6.49)
Ultra smooth and hydrating, this luxurious lip balm plus color burst moisturizes for hours. Comes in 20 amazing shades so there's literally something for everyone. I love the nude Creme Brulee color. It's is the perfect lip accompaniment for smokey eyes.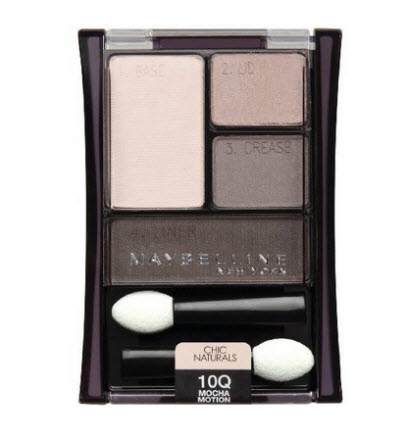 Maybelline Chic Naturals ExpertWear Eyeshadow Quads $(5.99)
These foolproof color shadow quads from Maybelline come with handy application instructions (base, lid, crease, liner) pressed directly into the eye shadow. Skip the sponge applicators and invest in a couple of good makeup brushes for flawless application. I am never without the "Mocha Motion" color pallet.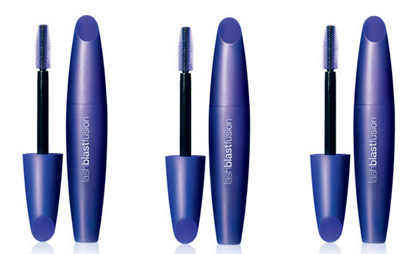 CoverGirl LashBlast Fusion Water Resistant Mascara ($8.99)
I've tried oodles of other mascaras, but I always come back to this one. It lengthens, defines, and volumizes. The spiky rubber brush allows me to wiggle the formula between every single lash. The waterproof formula lasts all day and doesn't flake or smudge.
What are your favorite beauty bargains?