In the balmy (ok rainy) Pacific Northwest, our skin care regime usually stays pretty steady. But as soon as June hits and temps get a little warmer, our skin starts to need extra help staying balanced and protected from the sun.
Here are a few must-have beauty items Emma and I are loving this summer:
Pressed Powder:
I've been searching for a good pressed powder for a while now. The one I was using was expensive and felt too heavy on my face so when I was given Cover Girl + Olay Pressed Powder ($5.95) I was excited to test it out. Being that it's so inexpensive I was a little skeptical at first but surprised by the results. I have very oily skin mostly around my nose and forehead and after I applied the powder I couldn't even tell it was on my face like you often can with powders. I put it over my tinted moisturizer and it left my face with a smooth and natural looking finish. I have pretty fair skin but have been out in the sun the last couple of weeks so the 350 medium shade worked well for me. CoverGirl +Olay Powder is non- comedogenic meaning that it won't produce or aggravate acne, suitable for sensitive skin (which I definitely have) and won't clog your pores.-Emma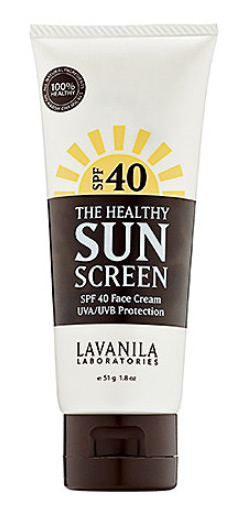 Sunscreen for Face
With sunny weather, it becomes even more important to protect skin. But you should use an SPF that won't clog your pores or make skin breakout. I love The Healthy Sun Screen SPF 40 Face Cream by Lavanila because the all-natural formula is free from harsh chemicals. I keep the compact tube in my purse for touchups if I know I will be outside for long periods. The formula offers fantastic protection as well as antioxidants and botanicals to help keep skin looking younger and healthier. I have sensitive skin, and this formula does not cause any breakouts. It easily melts into skin and without any white residue. PS: If you are looking for an all-natural deodorant, Lavanila has an amazing selection.-Andrea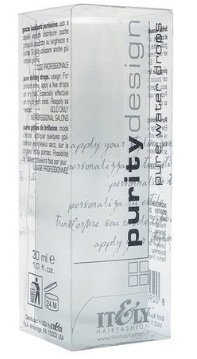 Frizz-Fighting Hair Serum
I have super thick color treated hair and use a straightener daily so I am always on the lookout for a great hair serum that will give my hair that added shine. I've tried many serums including the popular Moroccan oil and Frizz-Ease but never liked how they left my hair feeling sort of greasy afterwards. After trying IT&LY Pure Water Drops ($30.79) I was extremely happy with the results. The clear serum has a woodsy fragrance that's not overwhelming and all that's needed is just a drop or two. My hair had a nice natural looking shine to it and my fried ends looked much healthier. The serum contains natural products of sandalwood and barley extracts, which are shine enhancers that don't weigh your hair down like many other serums often do. I definitely recommend you give this one a try! -Emma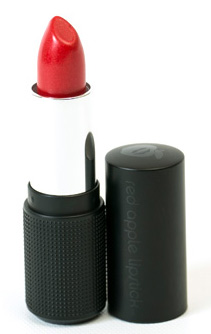 Moisturizing Lipstick
During warmer months, my lips tend to get dry. I try to keep lip balm on hand, but don't always remember to re-apply. Red Apple Lipstick's formulas are super creamy and last through the morning. Plus, they are Gluten-Free which is a major bonus. (Do you know how much lipstick you will eat in a lifetime?) They've got every color under the sun – right now my favorite is Plum Sexy Crazy, it has a hint of red for a bold lip.-Andrea
What are your summer beauty essentials?