A few weeks ago, I attended a preview of spring collections by Wacoal and b.tempt'd at the Pan Pacific Hotel in Seattle. Attendees sipped rosé and nibbled appetizers while browsing samples from the collections. I loved all the bright colors and patterns from the b.tempt'd collection. So pretty, I literally wanted to take every style home.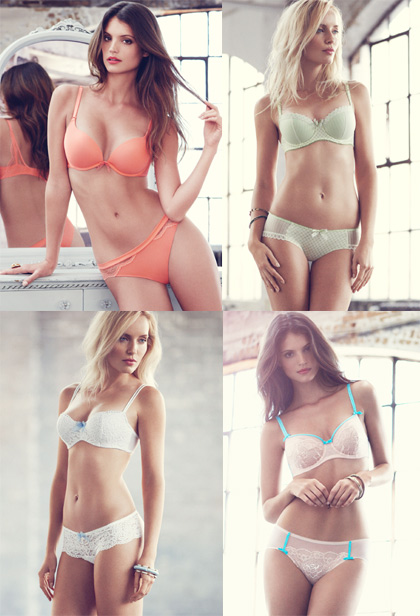 Wacoal also sent certified bra fit experts to measure guests and fit them into a bra. I knew that many women wear the wrong bra size, but it was amazing how many guests commented that they didn't know they were the size they found out they were. It was great to learn simple tips, like where to wear your bra band or where the cups should lay so that you know it is fitting correctly. And we all got a little bonus of a free (properly-fitting) bra!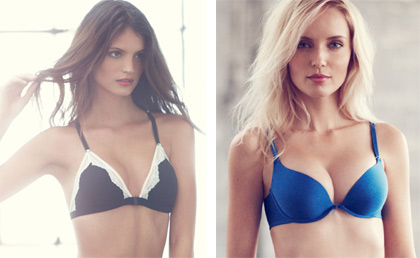 Liz Smith, Vice President of Marketing for Wacoal America, knows a thing or two about finding the right bra for your body. She is an expert in the area, and kindly answered some of my bra fit questions. Read the Q&A and her fit tips below:
SKP: How can I tell that I am wearing the wrong bra size?
LS: Well, if your bra is uncomfortable, that is a deal breaker. Other signs are, cups spilling over or gapping, straps falling off your shoulders, band riding up your back.
SKP: How can I tell if my bra fits correctly?
LS: The girls must be completely contained in the cups, the center of the bra must sit on your chest wall, your wires must sweep past your breast tissue, straps should lift you up and the back of the bra must stay anchored on your back.
SKP: My straps keep falling and they are adjusted to the shortest size, what should I do?
LS: Go get a fitting, because you are either in the wrong size, probably to big around and too small in the cup or the style is not right for your figure.
SKP: What are the essential bra styles every woman should have in her lingerie drawer?
LS: A woman needs a wardrobe of bras that works with her lifestyle. A great contour for under t shirts and sweaters, something seamed that's supportive and sexy, a racer back for under tanks, one strapless, a sports bra and a push up or minimizer.
SKP: Can I wash my underwire bras in the washing machine?
LS: Hand washing is best, however, with a lingerie wash bag and mild detergent on gentle or lingerie cycle, machine washing is OK. Never in the dryer however.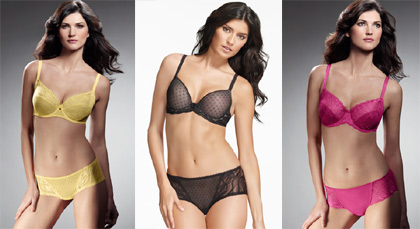 SKP: How do I pick out the perfect bra for my size/shape?
LS: Your bra has a job to do. It must lift, support, contain and be comfortable.
SKP: Are there any non-underwire bras that offer good support?
LS: Sure. Many of the fabrics and designs today offer great support. Non wire contours are a terrific way to go. We do caution that if you are really full busted a wire is the way to go.
SKP: What is the most common mistake women make when buying a bra?
LS: They do not get fit before buying or do not try on a bra first assuming they know their size is the same in all brands.
SKP: What is the difference between a $50 and a $15 bra?
LS: Usually the materials that the garment is made of and the process by which it is made.
SKP: What is the best bra style for full-cup sizes?
LS: Full busted gals can now find really pretty styles in great fitting silhouettes. A 3 part cup bra with an inner sling offer great support and lift and many are in really pretty colors, laces and embroideries. A minimizer is also important because it helps clothing fit better. We all have things that sit in our closet because we can't get the buttons on the blouse to close.
SKP: What is the best bra style for smaller-cup sizes?
LS: If being enhanced is important then a great pushup to balance out one's curves and proportions is a must have. Also, a simple contour also is important.
SKP: How long can I keep a bra?
LS: Bras should be retired every 6 months or after being worn and laundered approximately 100 times.
SKP: What are some tips for prolonging the life of a bra?
LS: Wearing the right size makes a huge difference in extending the life of a bra and washing it after every wear is critical. Our body oils, perfumes, self tanners, sunscreens, moisturizers, etc, eat thru the delicate fabrics. And don't forget proper laundering.
Thanks Liz and the Wacoal team! For more information or to shop the Wacoal and b.tempt'd collections, visit: Wacoal-America.com. Follow on twitter at @Wacoal and @btemptdBras.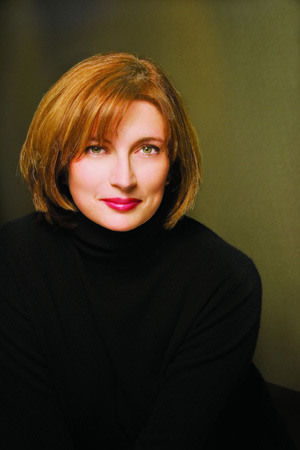 About Liz
Liz Smith is the Vice President of Marketing for Wacoal America, Inc. one of the leading intimate apparel and shapewear brands. Known as "The Bra Lady," Liz has an incredible knowledge about bras and bra fit. She has fit Whoopi Goldberg live on "The View," and boosted Wacoal's reputation with a celebrity following including Charlize Theron, Rachel Bilson, Scarlett Johansson, Katherine Heigl and Rihanna.
During her time at Wacoal, Liz has served as National Spokesperson, where she coordinated Wacoal's Client Services program, through which she trained consultants to fit women in the right bra for their body. In addition, she is also the creator of both the Wacoal Awareness and Fit For the Cure® programs that have raised more than $2.5 MM for Susan G. Komen for the Cure.
Liz is regularly quoted in intimate apparel and shapewear stories and looked to as an authority in the industry. She has appeared on numerous broadcast programs including Oprah, The View, Access Hollywood and is a regular guest on HSN.
Liz lives in Atlanta with her husband and two sons.
*Images courtesy of Wacoal*