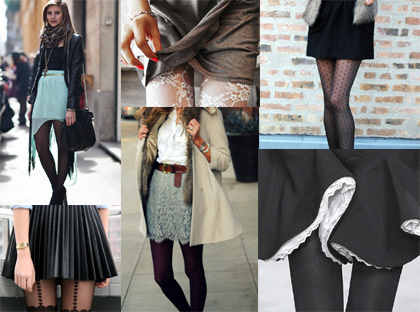 *Images from here, here, here, here, here & here*
What's the one fashion staple every girl needs in her wardrobe? Tights! Tights are an easy and fun way to change up any outfit. Paired with a pretty skirt, the look is feminine and keeps legs covered. Hosiery continues to be a huge trend, with everything from opaque solids to colorful patterns being in style. And for every color and pattern on the market, there comes a different brand and price point.
However, you don't have to pay designer prices for a fabulous pair of tights. Hanes, the brand that's been around for years, remains an authority on leg wear. Offering a selection of opaque and patterned basics in sheer to dark tones, you are covered for under $10.
I was able to try out a couple pairs of Hane's Silk Reflections Tights – one a floral-print black and one a solid opaque black. They fit true to size, and aren't overly sensitive to snags. (Some of the most expensive tights catch on even the tiniest bit of dry skin). The waistband fist perfectly, and is not too tight – important for an all-day outfit. These also wash easily and dry quickly.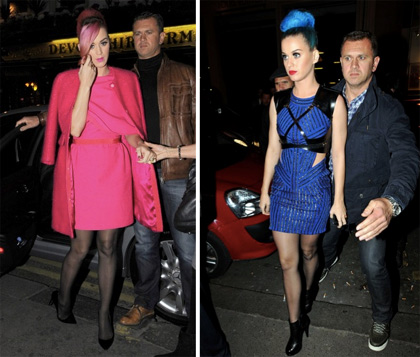 *Images courtesy of Bollare*
Celebs like Katy Perry, pictured above, and Kate Middleton keep Hane's on rotation for events.
Hane's Silk Reflections are available at Macys.