This giveaway has ended. Congrats to @TammySigond! Thanks to everyone for your submissions! Check back for more giveaways on Skinnypurse and Styleguyde.com!
From our Beauty & Style Editor, Theresa Johnston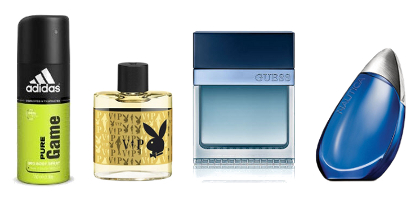 Is your guy a cologne guy? Well, mine's not. Ever since I've known him, he's preferred eau de soap and water. It's not that he against men's fragrance, it's just that when it comes to grooming and fashion, he'd rather spend time picking out a trendy new watch or strategizing his Movember facial hair instead of selecting a signature fragrance for himself.
So, what does a soap-and-water guy who's not opposed to men's cologne and regularly participates in Movember think of the four new fall fragrances I'm reviewing for a styleguyde.com giveaway this week? See his responses and find out how to enter to win one for your own man, here.