From our friends at College Candy: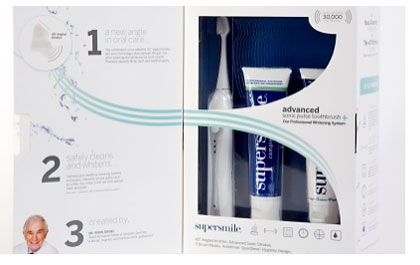 Giveaway! Win a Supersmile Whitening Kit from College Candy! Supersmile Intelligent Smile Care is a clinically proven collection of premium whitening, breath-freshening and cavity-fighting formulations designed to deliver the most comprehensive, safe and effective oral care – at home – to prolong the health and beauty of teeth and gums between dental visits. Formulated with the proprietary whitening ingredient, CALPROX®, Supersmile is the invention of Dr. Irwin Smigel, president and founder of the American Society for Dental Aesthetics, and world renowned as the "Father of Aesthetic Dentistry."
Get all the details on how to enter here!