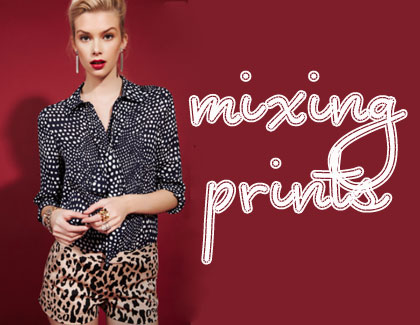 I have memories of my mother telling me never to mix prints. But times have changed and, thankfully, that old adage is long gone. Now, when it comes to pairing patterns, pretty much anything goes! The trick is to keep color palettes complementary and avoid mixing too many prints at once.
I love the Tibi blouse and Cheetah Print Shorts shorts featured on Shopbop (above). It's daring, but it works.
Below, these fashionistas know how to do mixed prints right.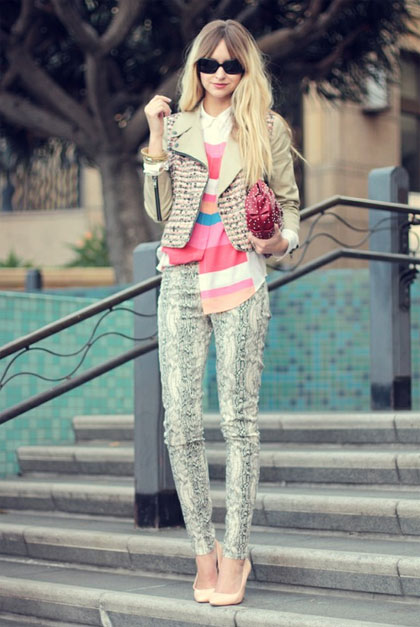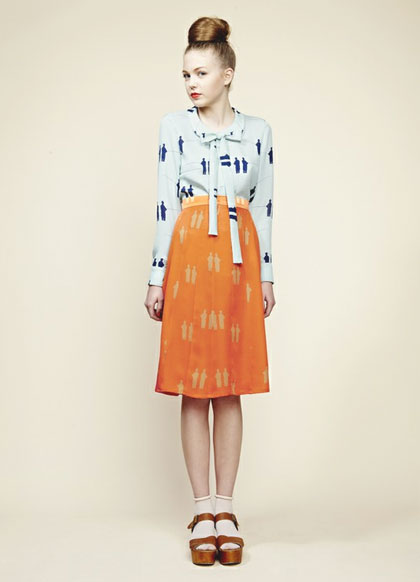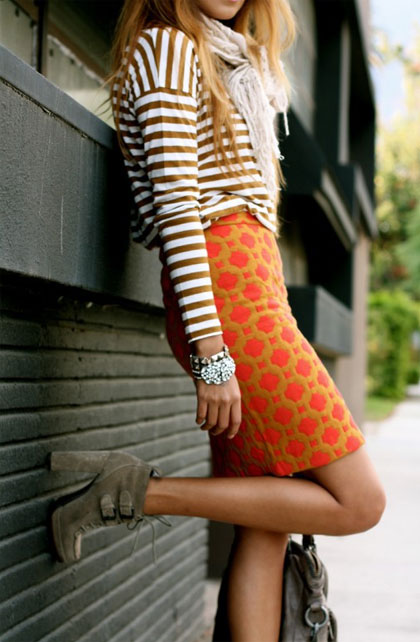 Images via Pinterest & linked within photo
Chances are there are some printed pieces in your closet that would mix well with each other. Here are some tips for mixing prints without looking like a clown:
*Look for pieces with a similar color scheme and print size (Ie: small florals in different prints)
*Mix in stripes with a pattern
*Since this is a bold look, keep accessories minimal
*Break up the contrasting patterns with a simple belt
*Anchor your outfit with a solid jacket or sweater and bag
Here are some printed pieces worthy of a mix-n-match.
Above: 1) O'2nd Gathered Back Top ($250) & 2) Timo Weiland Thistle Skirt ($254)
Above: 1) Madewell Shadowspot Maxiskirt ($99 – on sale from $178) & 2) TOPSHOP Stripe Knot Front Shirt ($40)
Above: 1) Timo Weiland Ink Blot Skirt ($106 – on sale from $265) & 2) Milly Julia printed cotton-blend chiffon blouse ($295)
What do you think of mixing prints? How would you wear the trend?