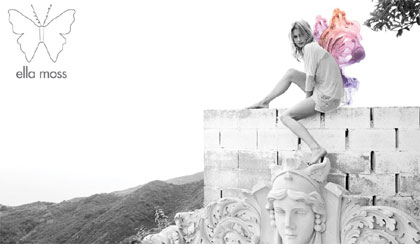 Ella Moss is the quintessential cool-girl clothing line. Known for soft knits in flattering yet edgy cuts, Ella Moss items comfortable yet stylish. LA-based designer Pamella Protzel Scott started the line in 2001. No stranger to fashion, she had been dressing up since she was a little girl. The name "Ella Moss" is a combination of her nickname (ELLA) and the nickname of her co-creator Moise Emquies (Moss). While Ella Moss isn't an actual person, the laid-back, bohemian chic persona continues to be the inspiration behind the brand.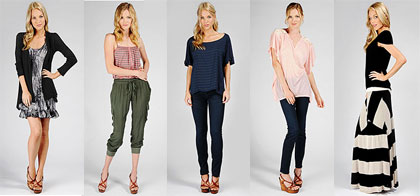 Ella Moss clothing gained popularity after a striped cotton dress was worn by Sarah Jessica Parker on Sex in the City. I think it was called the "Waldo" and I remember searching online for the dress when it was featured. Ella Moss continues to be a favorite among celebrities, from Gwenyth Paltrow to Liv Tyler, and many more. Today, the collection features everything from flowy blouses, long skirts, vests, to their ever-popular supima cotton tops, all super-soft and luxurious against skin.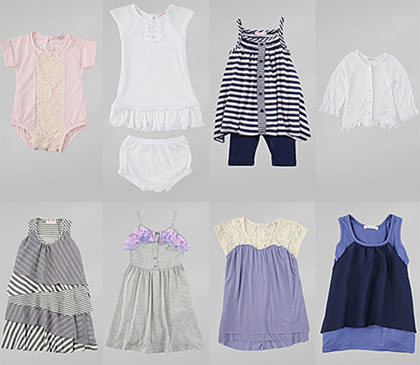 Not only does Ella Moss offer bright, simple, stylish pieces for women, the line is available for little girls, toddlers and babies. My own little girl has worn her fare share of Ella Moss – it's just too cute to pass up. The colorful leggings and tunics are a definite favorite.
Ella Moss can be found at high-end department stores and boutiques such as Barneys, Fred Segal, Henri Bendel, Intermix, and Ron Herman LA, as well as online at EllaMoss.com.
Get Free Shipping on purchases of $200 or more at EllaMoss.com with code: ELLALOVESU at checkout.