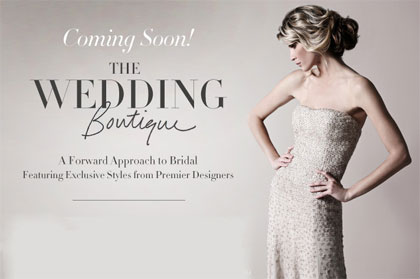 I loved planning my wedding, and I think my favorite part was designing my own dress and having it made. My least favorite part, however, was choosing my bridesmaid dresses. I've posted about this before. There is something so challenging about picking out a dress for 7 very different women.
Shopbop.com, is launching a wedding boutique. I have to admit, I felt a pang of regret when I heard. Had this been available 5 years ago, I think I could have been spared some of the late nights pouring over websites, looking for that perfect dress to fit 7 girls. If I could do it over again, I'd send them all to the Shopbop wedding boutique. Done and done.
Alas, I will not get a chance to shop this boutique for myself, though after hearing about the launch, I did broach the subject of renewing my wedding vows with my husband. Ha! But you, my dears, can experience it to it's fullest. Fortunately I do have a few friends getting married this year – girls – you know where to go!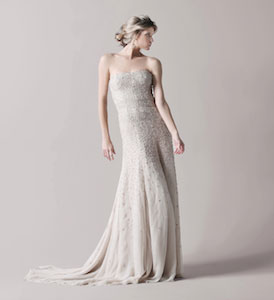 Recognizing an opportunity to be yet another fashion resource to their customer, the brilliantly stylish Kate Ciepluch, Shopbop's Fashion Director, saw offering a wedding boutique as the right move. Shopbop is already a major shopping destination for occasion dresses, many of which are totally appropriate to wear as bridesmaid gowns. The logical next step was to create a curated boutique that offers a unique customer experience and elevated service. Like the selection of fashion available on the site, shopbop caters toward women of various styles – from the beach bride to the city debutante, and everything in between.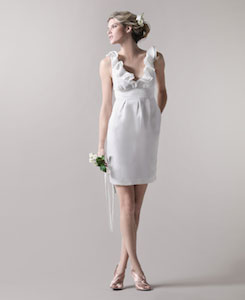 Probably the number one issue with traditional bridal and bridesmaid dresses is that they are one-time items, usually unwearable a second time. Shopbop helps circumvent that issue with their selection of stylish dresses, worthy of your big event and your next cocktail party.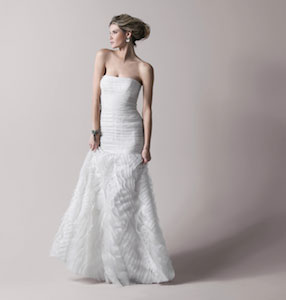 Who are the designers? Shopbop's bridal boutique will feature items from smaller, young designers in New York who produce locally. This will allow them to create gowns in exclusive colors at great prices, while getting the product to the consumer faster than traditional bridal boutiques. Other designers Shopbop will be working with include Halston Heritage, Thread Social, Rachel Pally, Lela Rose, Notte by Marchesa, Max Azria, Temperley London, Alice + Olivia, Thread Social, Zimmermann, AKA and Calvin Klein. Retail prices will range from $195-5,000K for dresses.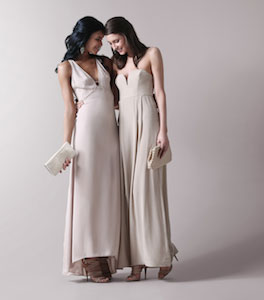 Being the full-service shop it is, Shopbop's Wedding Boutique will also carry lingerie and gift sets, as well as accessories from Giuseppe Zanotti, Lauren Merkin and Loeffler Randall to compliment each and every gown. From hair accessories, to shoes and bags, Shopbop has your wedding covered!