From our Beauty & Style Editor, Theresa Johnston
I can't get enough of the peplum trend. Peplums are so flirty, feminine, and (most importantly) flattering! ASOS has an entire Fashion Edit section of their Web site dedicated to the peplum right now. It feautres peplum styles that range from fierce and exaggerated to soft and understated. Here are a few of my favorites: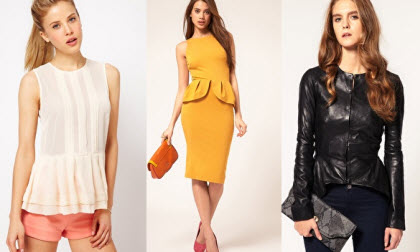 From left to right: Sheer Top With Peplum ($39.77), Peplum Dress With Zip Back ($62.97), Leather Peplum Blazer ($248.55).
Shop these peplum looks and more at ASOS.