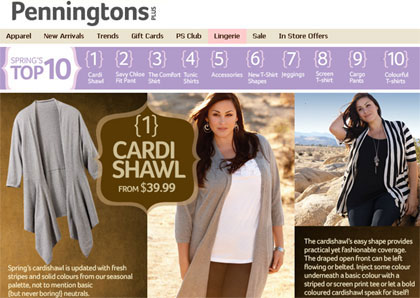 Canada's largest plus size fashion company – AdditionElle.com and Penningtons offer affordable stylish fashion in sizes 14 to 32. Their mission is to enhance the image of the plus size woman through fashion, and they ship to the US for just $7.50! Penningtons and AdditionElle both offer a wide selection of fashion; from casual to work wear. They also sell plus sized lingerie, sleep wear accessories and hosiery, all at prices that won't break the bank.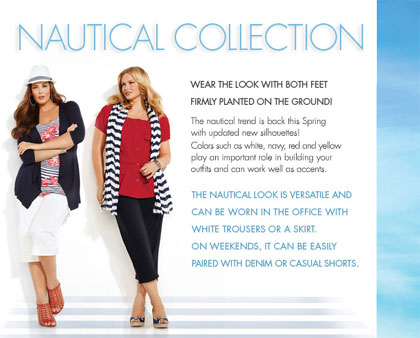 Here are two exclusive offers!
Save 20% off all orders of $80 or more at AdditionElle.com. Use code: AE2080 at checkout.
Save 20% off all orders of $80 or more at Penningtons.com. Use code: PENN2080 at checkout.
Both codes expire April 30, 2011
There are great options out there and plenty of who want to show off those curves.