From our Beauty & Style Editor, Theresa Johnston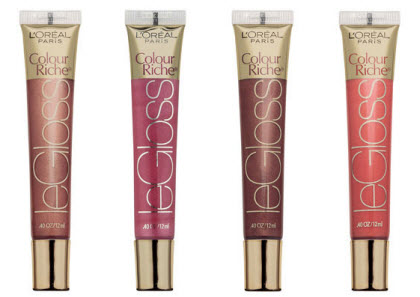 Lots of lip glosses say they are "ultra moisturizing" but many of them don't quite live up to their claims and are unbearably sticky. Not so with L'Oreal's Colour Riche le Gloss. Infused with with Omega 3, Vitamin E, and Argan oil, this gloss really does provides lasting hydration and whallop of shine to boot!.
Lightly scented with a hint of yummy vanilla, le Gloss comes in sixteen gorgeous shades that are startlingly similar to higher-end lip glosses. And at a wallet-friendly $7.95 a pop, you can afford to try not only the go-to Nude Illusion but more trendy hues like Ravishing Red and Plum Rush. I can't get enough le Gloss right now. I have a tube in the car, in my medicine cabinet, at my desk, in my handbag, in my coat pocket…
L'Oreal's Colour Riche le Gloss is available at Ulta.com.