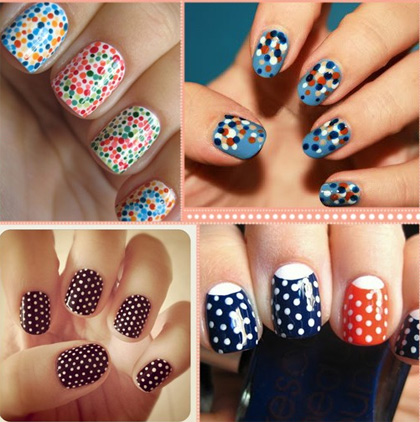 Above nail photo via Pinterest.
Currently, anything goes when it comes to nail trends. The more colorful and intricate the design, the better! I love these polka dotted nail styles above.
For day, a simple dual shade manicure works great – paint 4 nails on each hand in one color, and then do a complimentary color on the last nail. Alternately, you can play on the French manicure look by painting the moon shape of your nail in a bright color. For a really creative look, you can paint or stencil tiny pictures on each nail. With endless possibilities, it's so fun to experiment with different looks.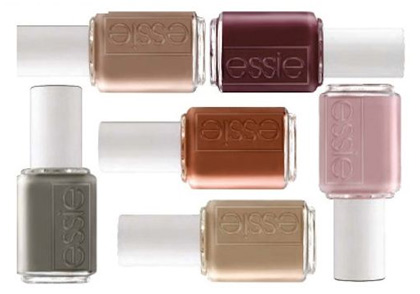 All those different nail styles require a rainbow of colors, which can add up. However, you can find great deals on brand name nail polishes and other beauty supplies from Image Beauty. Get everything you need for a DIY manicure, and then some!
Not only do they carry well-known nail brands like Essie, you can also stock up on all the beauty products you might have in regular rotation. I found one of my favorite lipsticks from Revlon and my go-to mascara from Maybelline all in one place, and all super inexpensive prices.
What are you favorite nail trends for this season?
This is a partnered post written by me on behalf of Image Beauty. All opinions are 100% mine.