From our friends at College Candy: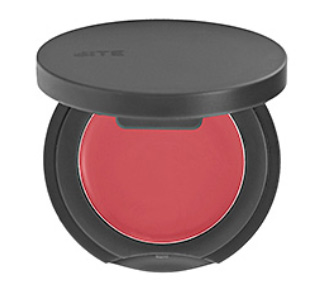 What It Is:
Bite Beauty Lip Rouge in Geranium and Nectarine
Why This Should Be in Your Bag:
Multi-purpose products always intrigue me. Even though I have hoards of makeup, including more lip color and blush than I could possibly ever use, I couldn't wait to test out this combo lip/cheek product from Bite. Bite Beauty also packs their lip products with "resveratrol, which fights free radicals with potent long-term anti-aging benefits," and these are no exception.
Bite Beauty says we should expect "a multitasking lip color and blush, rich with build-able layers of color and a satin texture." I'm a bit hesitant about the texture working on both my lips and cheeks, but I have used cream blushes as lipsticks before, so this may just work!
Find out how to use it here!