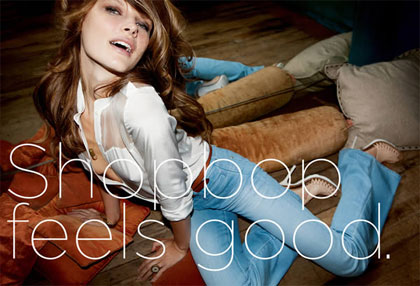 Shopbop.com has come out with their first ever print advertising campaign, with spreads in the March issues of Elle, InStyle, Lucky & Vogue. "Shopbop Feels Good" is the basis for the print campaign, and we agree it certainly does! Common feedback from their customers is that shopping at Shopbop makes them happy.
Shot by photographer Jason Nocito and styled by Kate Ciepluch, Shopbop Fashion Director, and Morgan Wendleborn, Shopbop Style Director, the campaign features models Bekah Jenkins and Le Call. The shoots took place in a New York City residence.
Look for the ads in print as well as online with the ability to shop the look featured in the print campaign.