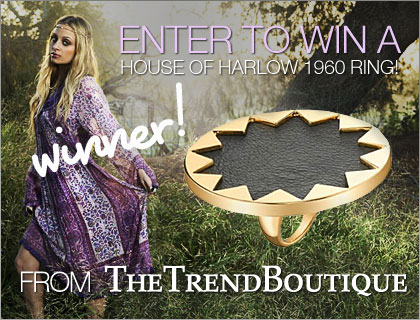 Congrats Alison! You won our House of Harlow Giveaway from The Trend Boutique! Please send an email to info@skinnypurse.com with your shipping address so your prize can be sent!
Alison said she'd pair the House of Harlow Starburst Cocktail Ring with "the Nightcap Deep V-Victorian Dress in Black. Simple. Blingy. Awesome."
Love it! Thanks so much for entering Alison. And thanks to everyone else who entered comments, liked and tweeted.
Check back for more giveaways on Skinnypurse!