From our Beauty & Style Editor, Theresa Johnston
If you get a pair of PJ Salvage pajamas, you'll be sleeping like a celeb. This chic line of sleepwear is favored by Gwen Stefani, Jack Osbourne, and Felicity Huffman. (Nice!) Not to mention, they've been featured on Ugly Betty, Desperate Housewives, and Grey's Anatomy, to name a few.
My fave from the Summer 2012 collection? The menswear-inspired Birds Of Summer Pajamas ($58). They're made of lightweight 100% cotton, which is perfect for summer sleeping. The set includes a button-up top and matching drawstring pant.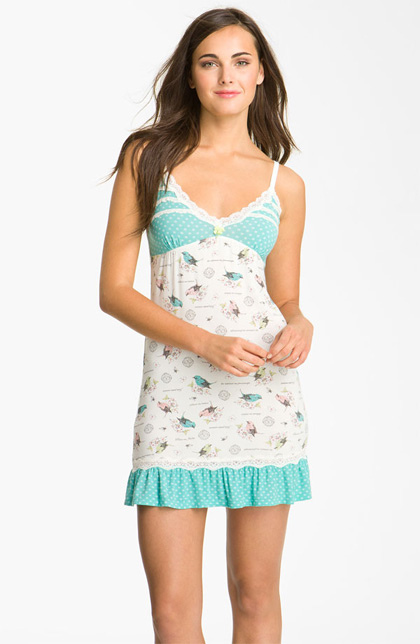 But the sexy-cute Birds of Summer Chemise ($58) runs a close second with its ultra-soft Modal/elastane knit construction, lace trim, and whimsical bird pattern.
These adorable styles are available at Nordstrom.com.