By our fashion and beauty intern Emma Hollomon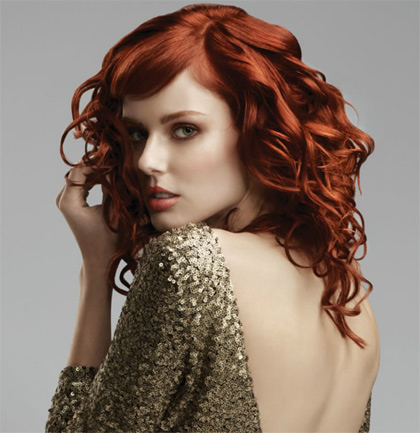 My hair is naturally curly and tends to frizz out in rainy weather so I'm always excited to try new hair products that will help fight the frizz. When I was given Aloxxi Essential 7 Hair Serum and Aloxxi Weightless Styling Gel I was eager to put them both to the test. The Aloxxi Essential 7 Serum ($34.99) is a blend of seven essential oils including olive, grape, sunflower, geranium, clary sage, jojoba and walnut, which explains why my color treated heat damaged hair looked so soft and shiny after using it for a week. If your hair is on the drier side, I definitely recommend trying this product because it doesn't leave your hair looking oily like we all know many serums often do.
The Aloxxi Weightless Styling Gelee ($19.99) also did an amazing job at taming frizz. I applied a small amount before blow-drying my hair as the directions explain and came out with half the frizz I normally do after blow-drying. I didn't use these two products together because I wanted to see the results of both products on their own but you can definitely use the two simultaneously in your daily hair routine.
For more information on Aloxxi Styling Products and the Aloxxi Hair color System, visit Aloxxi.com.
Thanks Aloxxi and LuckyFABB for these gift bag samples!