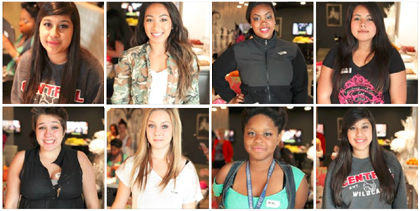 Celebrity stylist and salon owner Rosaline Hampton wrapped her 3rd Annual Fashion Camp for teens on July 13th. Fashion Camp is a non-profit organization that aims to build confidence in teens and offer an environment where they can discover their own personal style.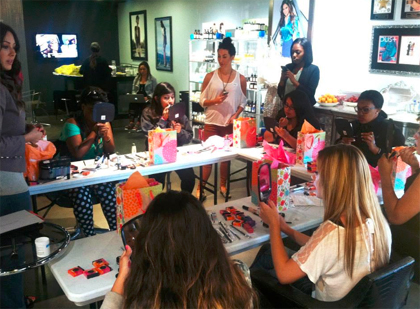 A strong lineup of mentors inspired teens and lead workshops on makeup application, hairstyling and fashion. Mentors included Beverly Chaney of Fly Wheel, International Success Mentor Amy Yamada, Teen actress and fashion designer Courtney Allegra, Fashion Group International Board Member and Luxury Brand Consultant Julia Ryan, Beauty expert Marlena Stell of The Make-Up Geek, Jewelry designer Mandy Moon, Award-winning hair stylist Kay Matthews, fitness coach and nutritionist Bekah Baker and Fitness Champion Tanji Johnson – each one an integral part to the success of the camp.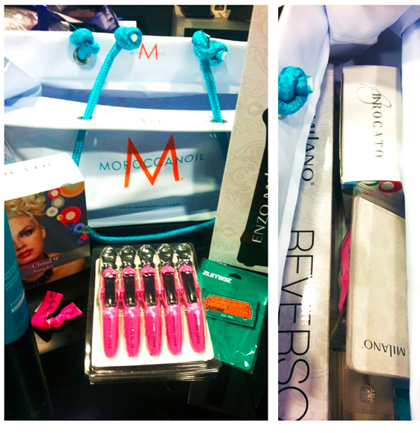 If this type of camp existed when I was a teen, I would have wanted my mother to sign me up! With a focus on teen-centric topics like body image, self-esteem, goal setting, personal style and the importance of making healthy choices, the camp achieved success in it's goal to empower young women. Rosaline Hampton herself was an inspiration as she lead the camp at 9 months pregnant.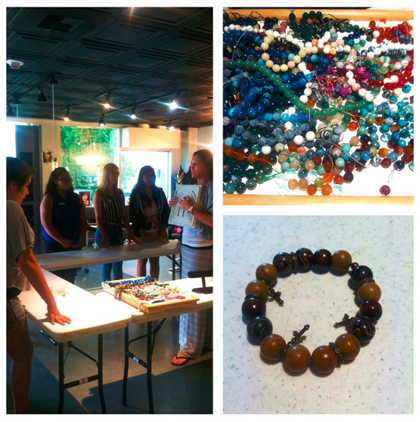 For more information please visit RHFashionCamp.com; Twitter: @RosalineHampton, and Facebook: Rosaline-Hampton. Hashtag #FashionCamp.