Nail polish is one of the fastest and easiest ways to change up your look and express yourself. Much easier and cheaper than cutting your hair or getting a new outfit. In 2010, we saw some major trends emerge in the nail world. Unexpected colors and unique textures were at the top of the list.
During a recent visit to the nail salon, waiting for my nails to dry and browsing the latest issue of Dwell Magazine, engrossed in the modern décor, I began to reflect on some of my favorite nail trends of 2010…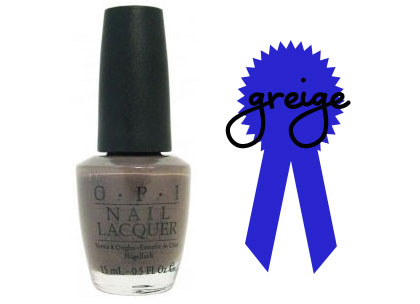 Greige:
From the runways to the streets, uber-chic girls rocked grey/beige shades like there was no tomorrow. One of the most popular and universally flattering shades is You Don't Know Jacques by O.P.I. ($8). It's amazing how a shade like putty grey can look at once modern and sophisticated.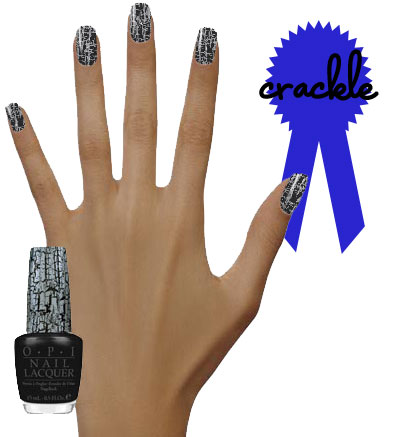 Crackle:
Crackled, texturized nails gained popularity in 2010. Backed by celebrities like Katy Perry and Serena Williams, OPI's Black Shatter became an instant hit. Applied over any base coat, the polish breaks apart creating a crackled effect. This YouTube video shows you how shatter looks on top of a variety of colors.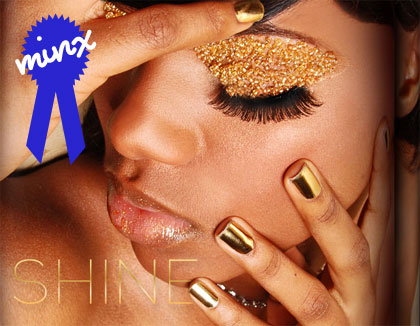 Minx:
We told you about Minx Nails last January, and just over a year later, the trend is going strong. With a celebrity following from Katy Perry, Rihanna, Lady Gaga and more, getting a "Minx Manicure" became a regular routine of beauty enthusiasts from coast to coast. Nails became canvases for metallic embellishments and a multitude of shades and patterns – taking the term "nail art" to a whole new level.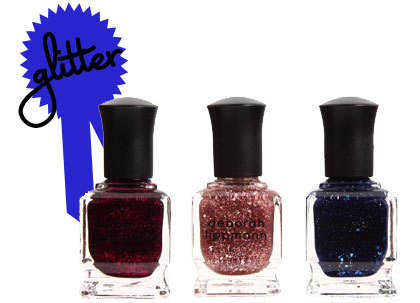 Glitter:
Last seen somewhere circa-1990, glitter nails also made a comeback in 2010. No longer reserved for the teen-scene, rocking a glitter nail became chic, working well with both sheer and dark tones. With sequins being such a popular trend in 2010, it's no wonder sparkles made it into the nail scene as well. You can get a clear glitter coat and use it to brighten all your base colors. Pictured above: Deborah Lippmann All that Jazz Three-Piece Set ($40).
What were your favorite nail trends of 2010? What do you see lasting through 2011?
Get the latest from Skinnypurse.com by following us on Twitter and FaceBook.