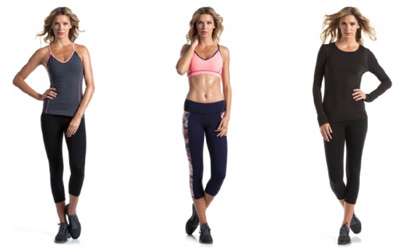 With 2 kiddos and a full-time job, these days, even a quick workout is a luxury. I used to throw on an old t-shirt and sweats for a walk around the neighborhood loop. But recently I learned about Ellie. Ellie Activewear is fashionable and high quality. I was able to try out a great hot pink tank top and black capri pants, and they have been my go-to workout uniform ever sense.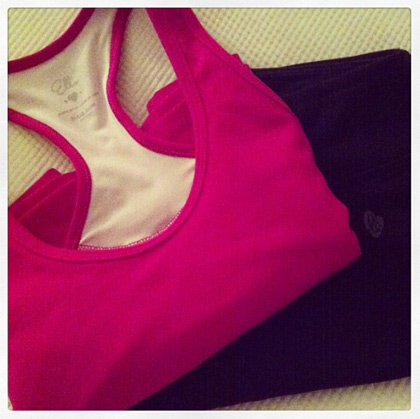 Ellie's collection ranges from boldly-hued tops to basic black bottoms in styles for every body. The designer's behind the collection combine their love of fashion and fitness to bring you a set of high-quality workout wear that is as beautiful as it is understated.
I was impressed by the quality of the fabrics and the style of the products – clearly some technical love was put into both pieces. The best part? Fit and function in sweat-resistant fabrics that wash easily and are ready for the next workout!
I have to admit, I also love the fact that I can wear these pieces while running errands and don't look like I am training for an athletic event. Ellie offers a variety of cuts and colors – designed to fit whatever your style or body shape. Give the site a browse and save 20% on your purchase. You can also sign up for their Fit Fashionista Club where you can choose any 2 pieces for $49.95, get free shipping and access to exclusive events.