From our friends at The Find: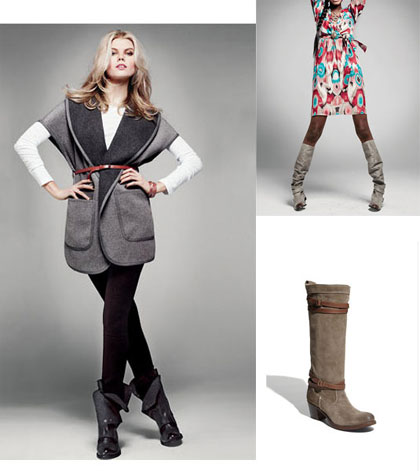 School is starting to begin, which means that fall will be here faster than you know it. As you think about where in the shoe closet to store your summer favorite TOMS away, get your tootsies ready for windier weather and more comfortable walking from class to class, well before the bell to first period. These three glorious boot pairs below are not only absolutely rocking with undeniable style but are incredibly comfortable and built to last for far more than one academic year. With their unconventional detailing and butter soft, luxury material, it is guaranteed that not only will you be the coolest kid in the classroom, but also the most shoe-happy content.
Rebel Without A Cause – Luxury Rebel Brady Boot is a multi-tasking mid-calf boot that can change it's look as fast as you change your mood. Steadied by a thick, stacked heel, it has a fun wired cuff that can be folded in a assortment of ways.
Classic Perfection – Bound to be your favorite, Old World Frye Jane Strappy Boot has buckled leather straps for some cowboy classic action. The tall boot is crafted from vintage suede and solidified by a chunky block heel for hours of painless wear.
Hip Hop Inspiration – Get a little hip hop, musical inspiration from singer and style icon, Fergie. The Varsity Boot is incredibly current with antiqued brass hardware, studded straps, and a slouchy silhouette.
– Mira Torres