We are inspired by these economical fashion tips from College Candy. From making your own DIY headband, rocking the same dress three ways, to an affordable and versatile black boot, these girls know what's up when it comes to looking good and staying on budget.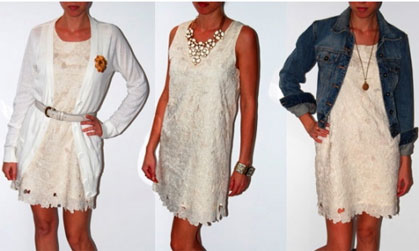 Jill from the University of Wisconsin shows us how to get more for your fashion buck by wearing one dress three ways.
College Candy writer Noa shares her latest boot craving.
Kim from Stanford gives us a step by step how to on hair flair.