From our friends at College Candy: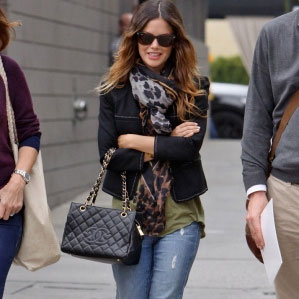 Rachel Bilson has lived a charmed life. She made out with Adam Brody as part of her job (sniffle, I still miss The O.C.). She made out with Adam Brody for pleasure. She had a whirlwind engagement to Hayden Christensen. She is going to be starring in an NBC show that was created with her in mind. She has cultivated a reputation for being one of the most consistently stylish and adorable celebrities, she writes a column for one of fashion's holiest publications (InStyle), and her most recent job title is Eyewear Ambassador for the Sunglass Hut. (I don't know what that means, but I'm jealous.)
If that's not enough to make you want to be her, she's also got some serious personal style.
Rachel's signature style is a combination of trendy and classic. She constructs awesome outfits by mixing textures, sticking with flattering silhouettes, and choosing eye-catching accessories. And putting them all together flawlessly.
While I may never be able to have her life, I find comfort in knowing I can have Rachel's style. Even with my meager budget: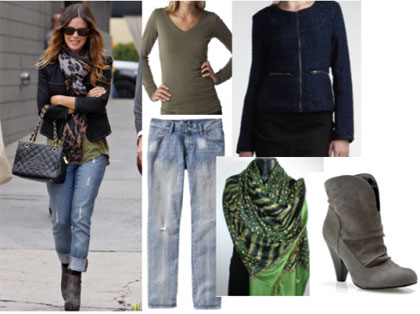 Product Information: Jacket – Charlotte Russe, $39.50; Long-sleeve Tee – Target, $10; Jeans – Old Navy, $24.99; Boots – G by Guess, $49.95; Scarf – Ecrater, $9.95.
Check out the rest of this article here!