From our friends at College Candy: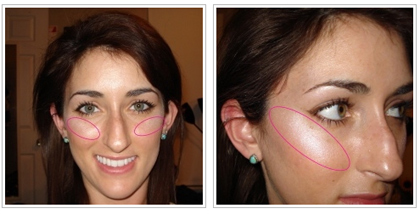 I've had many women look at me like I'm crazy when I talk about using highlighters on my face. Obviously I am not coloring on my face with neon yellow highlighters, people! A lot of women don't know how to use highlighters (or what they are, apparently), but they really are a great asset to have in your beauty arsenal.
I know you don't want to shell out $24 for Benefit's High Beam, so in this video I'll show you an alternative that's way cheaper and works just as well. Happy highlighting!