From our friends at College Candy: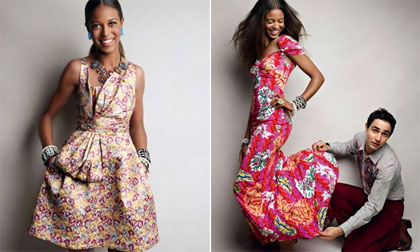 Well, Target is at it again. Now that the not-so-Gaultier line has come and gone, it is Zac Posen's turn to take over the racks of Target. Posen's line won't debut until April 25th in stores, but we got a super special preview of the collection and Zac has certainly hit the target this time (no pun intended). And now that I've seen it, I'm seriously considering packing up my tent and camping out in Brooklyn the night before. It's that good.
Unlike predecessor Gaultier, Posen's Target line actually reflects his own design aesthetic, without looking cheap or low quality. Considered a newcomer to the industry, Posen's feminine image is easily recognizable and is reflected in his Target Collection. From bathing suits to a tuxedo suit, the collection literally ranges from A to Zac. Designed for the flirty girl's night on the town, the collection's main focus is on dresses. Bold prints and vibrant colors make up the majority of dresses, but the variation of silhouette offers several options. (All of which I want/need.) Included are a full-length dress and a chambray button up dress that are both perfect for a summer day. The cherry-red chiffon ruffled dress is a must-have for any special occasion, and at $79.99, it's completely a no-brainer.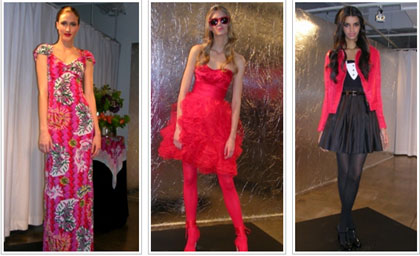 Beyond the assortment of 50's inspired dresses, the collection also includes a red suede jacket and a neon lipstick graphic tank which is sure to fly off the shelf at only $16.99. To soak up the sun in a retro and trendy fashion, a number of swimwear pieces add splash to the collection. Bold metallics are offered in both bandeau shape and in a halter one-piece. High-cut hemlines bring one-pieces from Speedo back to sexy for Summer 2010. Although the mod-yellow raincoat may not be so helpful in a storm, at only $49.99, it may be form rather than function but it is totally worth it.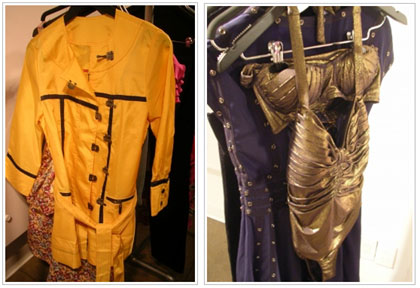 As a whole, when it comes to detailing, large bows, ruffles, and pleats mix the fun of the '80s with trends of today. With prices from $16.99-$199.00 and pieces for both day and night, there is virtually something for every fashionista. Or, you know, a lot of things just for me. Be sure to hit the stores quickly (and bring your A-Game) because the collection will only be available until May 30th, and based on what I've seen, it's going to sell out quickly.
To see the entire collection, click here.