From our friends at College Candy: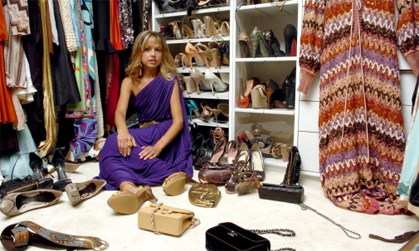 What do you get the Rachel Zoe in your life?
What does one get for the girl who has everything?
The fashion obsessed chicadee who spends every ounce of her free time pouring over fashion magazines and blogs, scouring the racks at vintage stores and making a look that is all her own? The girl who's closet won't close, yet she still comes home with bags and bags of new stuff every time she leaves the house?
Well if I was a betting woman, I would say getting her something she can add to her already kick-ass wardrobe is always a winning choice.
Starbucks giftcards and holiday themed socks hold no soy-scented candle to clothes and accessories for this uber fashionista. Which is why I combed through stores and Internet sites to find the best holiday gift for your fashion loving friend.
The big scarf
The color purple is THE color of the season. And the infinity scarf? Probably the most versatile accessory a girl can own. She can wear it to keep warm en route to class, to add a little somethin' somethin' to the basic tee, or even with a cami and some skinny jeans to dinner with the boyf.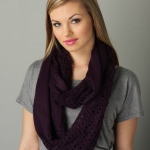 Sequined BCBG Belt
Sure, you see BCBG and you think "Uh, I will not be buying that for her if I want to eat this week," but guess what? Its only $38, comes in 3 colors and is a great add-on to her collection of mini dresses and oversized boyfriend shirts.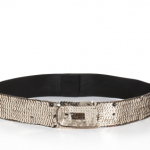 Sweater dress
Every fashionista knows that a sweater-dress is a must-have for winter. She'll love you forever when she looks like a gazillion bucks in this adorable (and cheap) frock and those overpriced booties and designer bag she splurged on.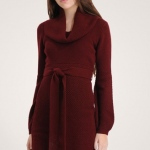 Metal Mesh Bow Wallet
Marc Jacobs look, Forever 21 price. Amaze.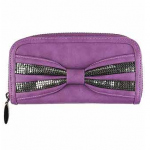 Metal Trim Shoulder Tote
Balenciaga-inspired look. Once again, Forever 21 Price. Hell, you can get her both!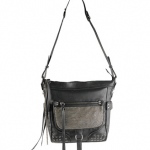 Doe Wasted Day Raglan
Or any oversized tee, really. She can throw it on with her boyfriend jeans or leather leggings, or with sweats on a Sunday. Even the uber fashionista needs a comfy shirt for hungover Sundays, you know.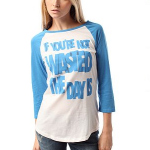 Yellow Leather Embroidered Gloves
Everyone needs a little sunshine in the long, cold winter months. And these bright gloves are the next best thing. Plus, they just scream Rihanna.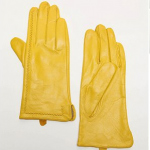 Alana Embroidered Cuff
Homegirl's got all the clothes, now she just needs the accessories. This gorgeous cuff will add some oomph to whatever she's rocking, be it a t-shirt and jeans or an LBD for NYE.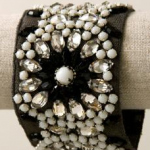 Shawl Collar Cardigan
Wardrobe essential; she can throw it over a sequined dress or an oversized tee for class. A girl can never have too many.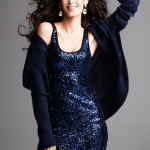 Victoria's Secret College Apparel
Your fashionista friend isn't going to wear just any cotton tee with her school's mascot on it. Love or hate PINK, they do make some adorable college apparel with a fashion twist. Let her show her alma matter love and her stylish ways in something glittery and fab.