You've probably heard the buzz about Bebe's PH8 Stores opening this month. Well opening day has arrived and they are offering a 15% off coupon to use in stores today through Sunday 11/15.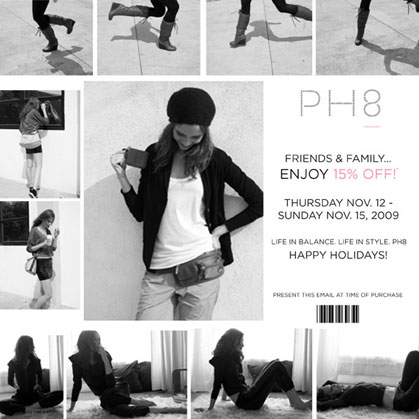 You'll find sporty basics with a twist in cities across the US. See PH8 Website for exact locations.
The PH8 collection includes clothing, accessories, bags, shoes and jewelry moderately priced between $19 to $139.