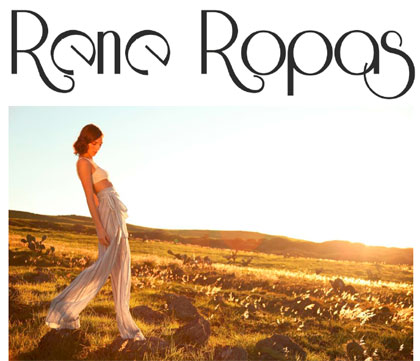 "Be beautiful, be inspired and most of all, be unstoppable". This is the wish designer Morgan Carson has for the wearers of her collection, Rene Ropas. When I met Morgan at her Belltown boutique press party, I could see that she means these words. Morgan, a petite beauty, is full of the kind of energy that lights up a room. By talking to her you can see she has an intense passion for her company, and a drive to create beautiful clothes in a world where possibilities are endless. She mentioned she wanted to go to work in a place where she could play dress up all day, and she has certainly created that life for herself. But, while dreaming big and being unstoppable, she also manages to keep two feet on the ground with her savvy business sense.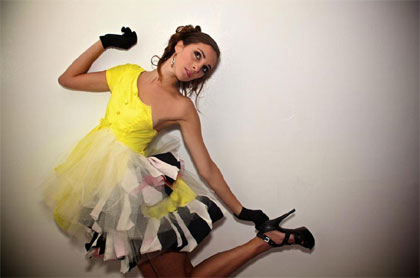 Through the heartbreaking experience of watching her best friend Ashley become sick and pass away from cancer, Morgan decided to pursue her dreams and create a collection of recycled clothing that inspires, and to never give up. She created a collection, had her first fashion show and from that, Rene Ropas was born.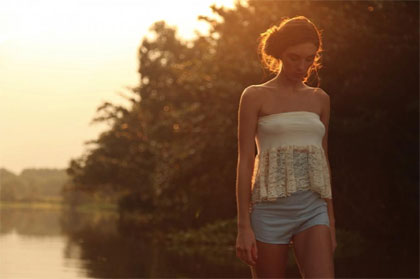 The clothes have a vintage vibe with a modern spin. They are ultra-feminine and fun, a touch whimsical. From retro high-waisted pants, to ruffled neon party dresses, each piece is thoughtfully designed with the wearer in mind. The Rene Ropas boutique is unique in that customers can come in and literally "play dress-up" in the store. You can choose from available items or have her create a custom design. The by appointment only boutique is located at: 2604 Western Ave., Seattle, WA 98121. Email info@reneropas.com to set up a visit.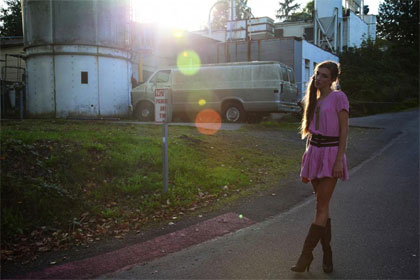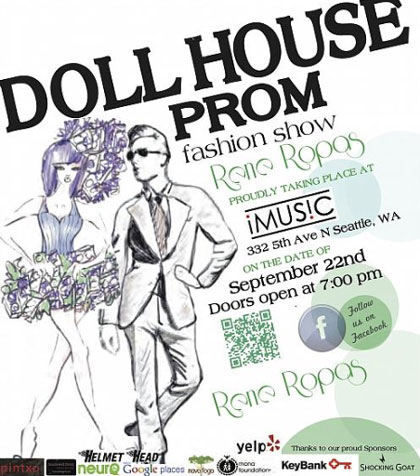 Want to see more? You are invited to the Rene Ropas Dollhouse Prom on Thursday, September 22nd at iMUSIC (332 5th Ave N, Seattle, WA 98109).
The Rene Ropas Dollhouse prom will feature a live fashion performance choreographed by Renado Tozer, and accompanied by LED light installations designed by Kevin J Russell. Check out the fall ready to wear collection, Infiniti from Rene Ropas, a fashion video by Brett Renville, a showcase by fashion concept artist Kemba Opio, all while noshing on fabulous appetizers and more.
A portion of the proceeds will benefit The Mona Foundation, a local non-profit that supports worldwide education for women, children and families.
For tickets and more information on the event visit: Brown Paper Tickets. Ticket Discount!! Save $5 off off a general or VIP ticket with code Skinnypurse.
You also have the chance to win 2 free tickets to the Dollhouse Prom by following @ReneRopas on twitter. Watch for clues to a scavenger hunt sponsored by Google Places (@GoogleSeattle). Clues will be tweeted daily at 9AM, 12PM, 3PM and 7PM with a photo of a piece from the new collection. There are 3 ways to win:
– The first person to tweet the correct location & #DollhouseProm wins 1 ticket
– The first person to tweet a link to a Google Places review of the correct location & #DollhouseProm wins 1 ticket
– The first person to tweet a photo of you at the correct location & #DollhouseProm to win 2 tickets
Good luck! Hope to see you there!