From our friends at College Candy: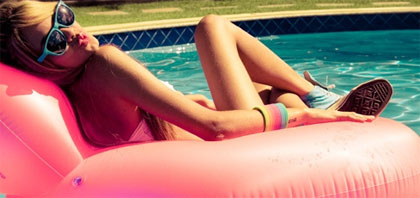 Sadly, summer is almost over. I know you don't want to hear it, but someone had to say it. School will be back in session soon, which means some of my favorite makeup tips and tricks are getting packed up. There are a lot of things that you can get away with in the summertime, and that rule applies to makeup and hair too. Summer is all about being fun and carefree, so I like my looks to reflect that.
However, when I go back to school I try to be more studious and natural. You don't have to put up your bright looks, but it's kind of an unspoken rule that happens. In this video, I've gone over some little things that you only have a few weeks left to rock so make me proud and do them all. Maybe even at the same time if you're adventurous!
Check out the tips here!