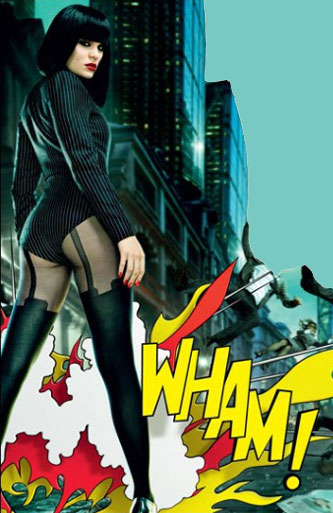 When it comes to hosiery trends, there really is no holding back. Gone are the days of a handful of options in an egg-shaped container. (Dating myself, I know). Now, you can find tights and hose in just about any color and a plethora of patterns. There is a tight for every season, for every outfit. The term "denier" rolls off the tongues of fashionistas as easily as "accessory"…And as with most trends, history repeats itself over and over again.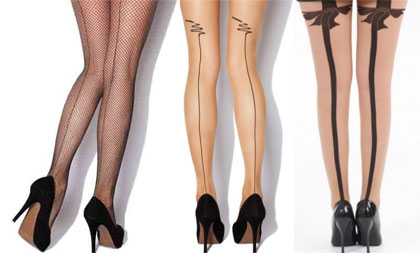 From 1940's screen sirens to style icons of today, one trend in hosiery that continues to be a mainstay is the back seam tight – at once mysteriously sophisticated, and subtly sexy. I recently tried some fabulous back seam tights from UK retailer Tights Please, and am excited to incorporate them into my holiday party wardrobe.
With back seam styles ranging from traditional fishnets to bridal pearls, Tights Please has got you covered in tights that literally give new meaning to the term "business up front, party in the back". One of my favorite styles are the Jonathan Aston Vegas Tights – a sheer pair of hose, with an intentional little scribble up the back. I also tried a pair of black sparkly chain seam tights which I will be wearing with a simple black cocktail dress to holiday parties.
Tights Please not only has a ton of back seam styles, but they offer a full range of hosiery, from cold weather winter tights to opaque colors – all in one easy shopping destination. You can shop by style, brand and even inspiration. With temperatures dropping, you'll want to make sure you have stocked up on tights. Plus, they offer free UK delivery until October 31st!
What are your favorite trends in tights? Will you wear back seam tights this season?