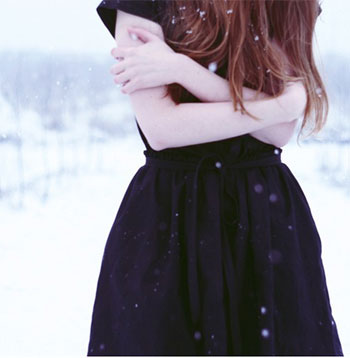 Image Via Pinterest
In the Pacific Northwest, we are subject to slightly extreme weather conditions. A few weeks ago: an epic snowstorm; earlier this week: sunshine; and today: rain. With weather that doesn't know what it wants to do, sometimes skin suffers. Redness, chapped lips, and dry flaky skin are all things us Seattleites are plagued with. Thankfully, there are products to help fight these symptoms and keep skin smooth and moisturized. And that's a good thing, because with weather this unpredictable it's hard enough figuring out what to wear.
Here are a few products I've recently been loving that help combat dry winter skin: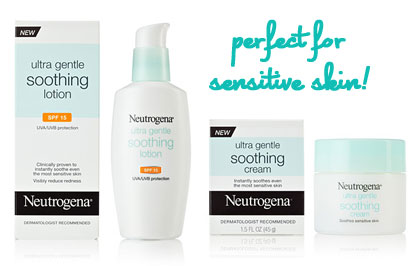 I have sensitive skin, and winter weather only exacerbates the problem. I need to keep skin moisturized, am prone to breakouts so I can't use products that clog pores. Neutrogena's Ultra Gentle Soothing Cream ($16) and Ultra Gentle Soothing Lotion SPF 15 ($16) are lightweight formulas that really protect and hydrate skin. The lotion is ideal for day as it's a lighter fluid that has SPF. The cream is ultra-moisturizing, and I use it not only on my face, but on my neck and hands – it's that good. Soothing chamomile and feverfew calm skin and combat redness. With time, these moisturizers actually help heal skin and decrease sensitivity. I have to admit, I love products that work well and that you can get at the drugstore!
Without constant moisturizing, lips get dry and cracked in the winter. I find myself reaching constantly for my C.O. Bigelow Mentha Supreme 2X Lip Balm ($8). The balm combines minty freshness with high-gloss shine in a formula that keeps lips hydrated. The mentha formula is awesome because it actually helps to freshen breath. Kind of brilliant!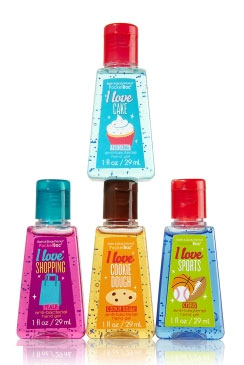 With cold and flu season in full-force, I feel like I am constantly using hand sanitizers. Unfortunately, excessive use can lead to dry cracked hands. What to do? Find a hand sanitizer that moisturizes skin! Bath and Body Works Anti-Bacterial PocketBac® Sanitizers ($5 each) does just this. The formula kills germs and has a light scent and it leaves skin conditioned not void of moisture. The I Love…collection comes in yummy scents like Cake and Cookie Dough. My daughter loves these because of their compact shape. She immediately confiscated the "I Love You" version because it is pink!
What are your go-to remedies for dry winter skin?
Note: I received the products in this post to review, but the opinions are all mine.