We loved this round up of Mother's Day finds from our friends at The Fashion Spot and wanted to share them with you!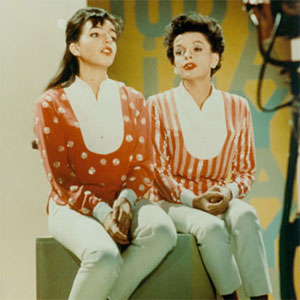 By Sharon Feiereisen
Fashionable gifts your mother will love… Mother's Day is one of those Hallmark-created holidays that I actually love. I'm lucky to have a strong, healthy relationship with my mother and it's wonderful to have a day where I can put the spotlight on her and thank her for her never-ending support. Unfortunately, while I could go on and on with kind words, I often find it hard to come up with a gift that reflects my feelings. While cliché gifts like flowers and chocolates always do the trick, I've been racking my brain to come up with some more original finds. Here are a few fashionable – and useful – gifts that many mothers would surely appreciate.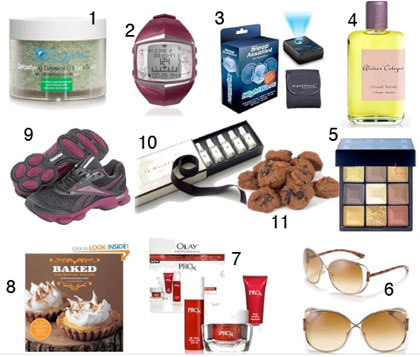 Clockwise from top left:
1. The Organic Pharmacy Detoxifying Seaweed Bath Soak, £33.00: A hit in Britain since launching in 2002, The Organic Pharmacy has finally come to the U.S. with a bright space in Beverly Hills. Now we too can enjoy the beauty brand's herbal and homeopathic formulas, all of which are made without the toxins and synthetic ingredients commonly found in mainstream products. The Detoxifying Seaweed Bath Soak is the perfect gift for the overworked mom who is in desperate need of some pampering. The soak is formulated with eucalyptus, which is especially soothing. With a brand following that includes Madonna, Gwyneth Paltrow, Claudia Schiffer, and Sarah Jessica Parker, your mama will be in good company when she hits up the store for more.
2. Polar FT60, $240: One of the best things I ever did for my mother was get her sessions with a personal trainer. Hitting the gym is difficult at any age, but for older women, finding some semblance of motivation can be painstaking. Polar is the leader when it comes to heart rate monitors, and they have dozens of them to suit every lifestyle, athletic ability, and sport/workout affinity. Their multi-functional watches also come in a variety of styles, so you can find one that she wouldn't mind wearing outside of the gym. The FT60 is my personal monitor of choice because it creates a training program based on your personal goals and sets new weekly training targets. It keeps track of heart rate and calories burned, while giving feedback about how intensely you've been working out. It's perfect for any active mother looking to step up her fitness routine.
3. Nightwave, $55: As we age, falling asleep can become more and more of a challenge. If your mother is constantly complaining about tossing and turning, the NightWave is a quick and easy solution. The diminutive gadget helps guide you to a state of pre-sleep relaxation via a soft blue light with a luminance that slowly rises and falls. Lying with eyes open, the key is to synchronize breathing with the blue wave as its movement becomes slower and slower. By the time it shuts off, your mother will be long asleep.
4. Atelier Cologne Grand Neroli, $155: Atelier Cologne is a new brand of unisex fragrance crafted from the finest ingredients. And unlike most brands that spend the bulk of their budget on packaging and marketing, more than three-quarters of the cost of making a bottle of Atelier Cologne goes into "the juice." Grand Neroli is one of five scents in the line of fragrances, and it boasts a high concentration of essential oils. Notes include Moroccan neroli, Persian galbanum, vanilla, and orange flowers – all of which make it a wonderful spring/summer go-to fragrance.
5. Givenchy Prismissime Eyes – 55 Tempting Chocolate, $53: Most of us would love to treat our mother (and ourselves), to a Givenchy bag and pumps, but when our wallets are in no position for a major splurge, the brand's make-up hits the spot. This eye color palette comes with nine different shades, ranging from matte to pearly coverage, allowing for endless, high-coverage color options. The compact also comes with two shading applicators, and a lining applicator in a two-tiered mirrored case for on-the-go convenience.
Read about the rest of the fabulous mother's day gifts at The Fashion Spot.