Sheer fabrics are making their presence known. We saw a lot of sheer looks on the Spring/Summer 2010 runways. Designers from Valentino to Giles created stand-out pieces that showed us that wearing sheer fabrics can be feminine and sophisticated.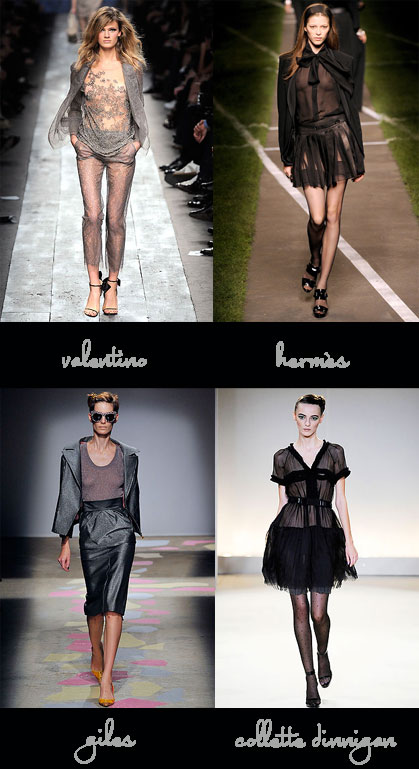 *Images from Style.com*
But with a sheer look, one probably questions what to wear underneath. A full-coverage camisole might detract from the point of the blouse or dress. A bra might look tacky. If this is your dilemma, Nippies may be the answer.
Created out of Venice California by the company Bristols 6, Nippies offer a solution to getting coverage with a touch of whimsy. Each package comes with two sets of Nippies in the same size and shape but in a different color/pattern. You can choose from stars, hearts, butterflies and more. The patterns range from sequins to lace.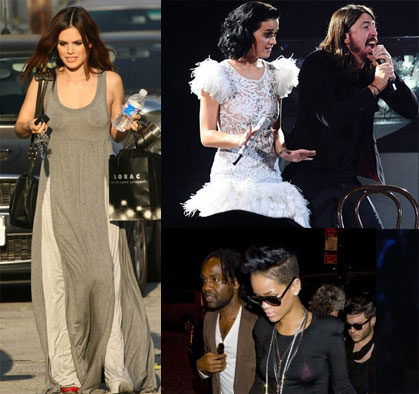 *Image Source*
Celebrities like Rachel Bilson, Rhianna & Pink have all been spotted sporting Nippies, under gowns, tunics and even a casual maxi dresses. We love the way Katy Perry wore lace ones with her gorgeous white Marchesa dress at the 2009 MTV Europe Music Awards in Berlin on November 5th.
What do you think? Would you wear Nippies? While Nippies may not be for the shy fashionista, they certainly have their place as a wardrobe fix for sheer fabrics.