It's hard to believe Thanksgiving is coming up fast, and the holidays are right around the corner. With busy work and life schedules, it's often hard to take care of yourself, get enough sleep, eat right, etc. Here are a few favorite beauty and skin care products getting me through November.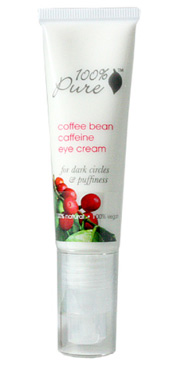 My job and family require an early wake-up call. And while ideally I'd have 7 hours of sleep each night, I average way less. I love a product that does double-duty, like Face Care's 100% Pure Coffee Bean Caffeine Eye Cream ($16.50). The .5 ounce tube packs a punch of caffeine that makes you instantly look and feel more awake. I wish they made this for the entire body! The formula includes caffeine, which has anti-inflammatory and circulation properties, plus tons of vitamins and antioxidents to help with anti-aging. And while it can't help with feeling tired on the inside, it certainly helps you look less tired. I'll take it!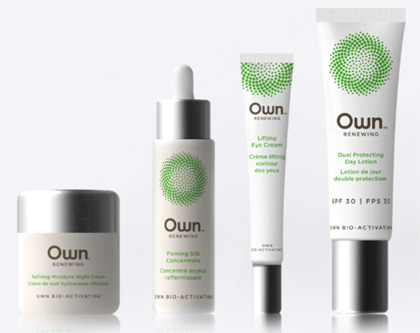 Natural skincare is always a bonus, and Own Products use ingredients like CLA, a derivative of the safflower plant, to fight signs of aging in all three layers of the skin. (CLA is like a natural version of retinol, but without the harsh side effects). Own's Firming Silk Concentrate has been like a little anti-aging lifesaver these days. It's a lightweight (waterless) serum, that you apply to damp skin after cleansing. (I make sure to apply to my neck as well as my face). It dries quickly, leaving skin feeling moisturized and firm. Rich Vitamin E and coconut oil leave a protective layer on skin that derivatives nourish and protect skin. The best part? Everything in the collection is under $25, making it an affordable, natural and effective skin care choice.
Admitedly the most unique facial cleanser I have ever tried, Hanayuki Hada Exfoliating Cleansing Gel by Gold Sakura ($44.50) employs a 'rolling action' to clean, tone and erase impurities. It does not suds up a ton, so the consistency is almost like a toner and cleanser mixed into one. In effect, your skin is not pulled or irritated during the cleansing process. The result? Smooth, soft skin and an ideal canvas for beginning your daily makeup routine. The formula contains botanical extracts such as Saxifraga Sarmentosa, Witch Hazel, Lemon, Melissa, Hops and Sage.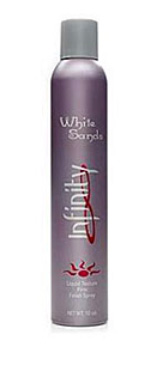 Too many styling products can cause a buildup on hair, leaving it dull and dry. As a daily hot-tool user, I need a hairspray that will hold my style until the end of the day, but that also won't weigh it down. White Sands Infinity Finishing Spray ($21) does the job like a champ. It's been my latest hair product favorite, a trusty style-fixer that feels light to the touch (you can easily run fingers through your hair), yet stron enough to hold through intense morning meetings.
Note: I received the above products for review purposes. The opinions expressed are my own.