From our friends at The Find: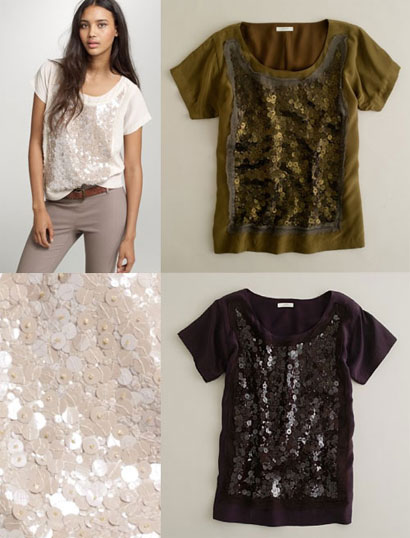 The past few seasons of embellished t-shirts and basic tops have evolved from flouncy ruffles and delicate flowers, to a full coverage of glimmering sequins. Striking the perfect note for fall, these sequined tees are the ideal counterpoint to the rough-and-tumble industrial and military styles. Offering a bit of feminine glamour to these hard-edge looks, the peek of shimmer creates an elegant balance.
While J.Crew has certainly cornered the market for this style, it seems likely that other vendors will follow suit as well. So, the best advice is to be sure to stock up on an array of glittering tees for layering your looks this fall! The options will be endless and your look will always be polished, glimmering, perfection!
Stars You Can Wear!
– Annie Wilson
Save on Sequin Scoopneck Tees at J.Crew from TheFind.com's coupon site