From our friends at College Candy: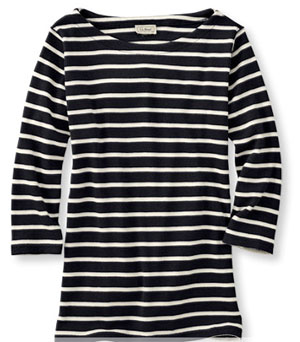 When you hear LL Bean, what comes to mind? For me it's hunting gear and unbreakable, sturdy (read: ugly) shoes, neither of which I want in my closet. In fact, the last thing I got from LL Bean was one of those backpacks that had my initials stitched into it. And that was 5 years ago. I never considered that they made clothes and when I found out they did, I just assumed their racks were overflowing with flannel and bright orange.
But to my surprise, and probably yours, they have some really cute clothes. And though they do still sell mom jeans, some of these new clothing options balance out the kakhi-tastic high waistedness of yesteryear. Not to mention most of their products come with lifetime warranties. And if that doesn't make you want to start reaching for your plastic, some of these options will.
View the entire gallery of L.L. Bean cuteness here!