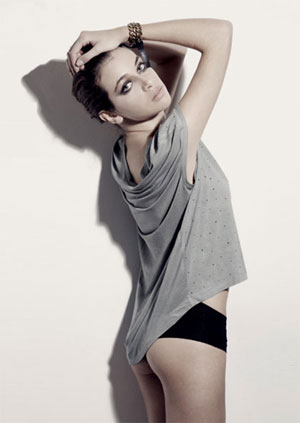 As a wardrobe staple, t-shirts go with everything from jeans and leggings to skirts. Tons of designers have stepped on the scene creating t-shirts – including companies like James Perse, Three Dots, LnA, C&C California and many many more. Even high fashion designers like Alexander Wang and Balmain have put their own spin on the everyday t-shirt, albeit you need to spend a bit more for their versions.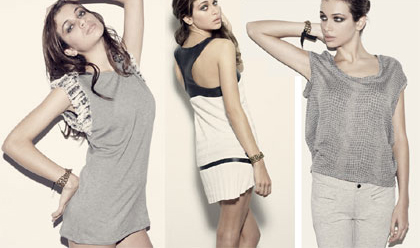 Generation Love is a New York based company that designs and sells a line of high-end handmade tees. The soft tees and tanks come in flattering cuts, are super comfy and affordable to boot. The palette of grey, black and white is basic, yet serves as the perfect canvas for jewelry or scarves. And by no means is Generation Love just another t-shirt company. They've also got fashion pieces like their amazing leather-sleeved sweatshirt and reversible faux-fur vest.
Generation Love retails between $80 & $289 and can be found at specialty boutiques such as Intermix, Scoop and Singer22.com.
To check out Generation Love visit: GenerationLoveClothing.com